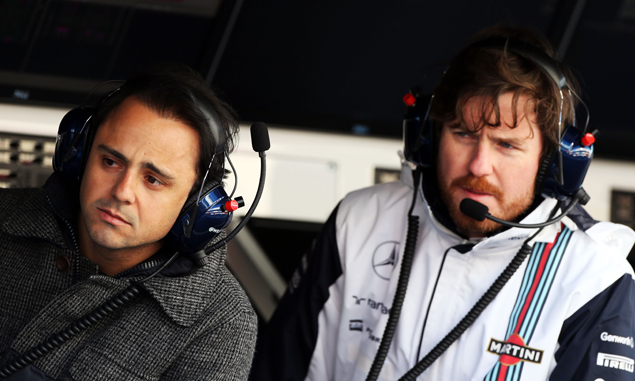 Williams performance chief Rob Smedley thinks that Mercedes' current domination in F1 is "a good thing for the sport" as he praises the defending champions' "levels of excellence".
Lewis Hamilton and Nico Rosberg cruised to an easy 1-2 in last weekend's Australian Grand Prix, which immediately triggered fears of a processional two-horse race in the championship.
This prompted Red Bull team principal Christian Horner to ask the FIA to step in, with Formula One's commercial supremo Bernie Ecclestone also speaking out in favour of engine equalisation lest fans start losing interest.
Despite the lead Williams of Felipe Massa finishing fourth and nearly 40s off both Silver Arrows in Melbourne, Smedley believes Mercedes' achievements should be celebrated instead of being vilified.
"I don't think it's bad for the sport at all," said Smedley. "Formula One is all about levels of excellence. I think that (Mercedes) are now the absolute benchmark, the levels of excellence that they have attained throughout their whole operation is pretty outstanding.
"And I would take my hats off to them. I'd say they have done an absolutely fantastic job."
In a thinly-veiled allusion to Horner's remarks, the Williams head of vehicle performance also sees hard work as the only recipe to catch Mercedes.
"I am not going to sit here and bitch and moan because they're quicker than us. I have been in situations in teams before where we'd been dominant. And now I am in a team where there is another team that is dominant.
"If you work hard enough and you do everything right, then there are the rewards. (Mercedes) have worked hard enough and they have done everything right. I think it's good for the sport because it shows how hard everyone is pushing."
Click here for the full gallery from the Australian Grand Prix
Keep up to date with all the F1 news via Facebook and Twitter