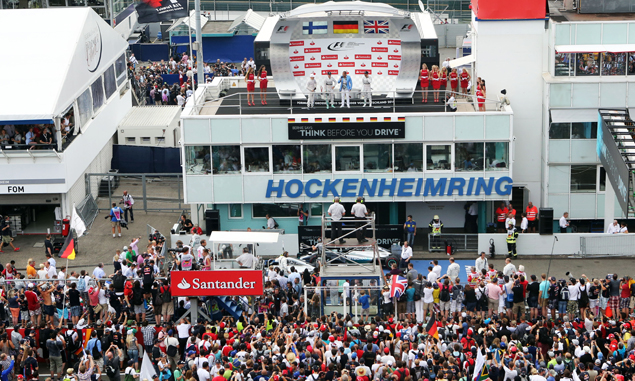 Hockenheim managing director Georg Seiler says the circuit has ruled out the possibility of hosting this year's German GP, reports Bild.
The Baden-Württemberg venue had emerged as an alternative solution to Nürburgring after it was revealed that the latter did not have a contract in place to host the race in 2015.
The German Grand Prix has been alternating between both tracks since 2006 and was held at Hockenheim last year. Following months of uncertainty, Mr. Seiler has indicated that "there is just not enough time to sell tickets" for the event.
"We're not expecting to host the (German GP) this year," he told German publication Bild.
"Time has run out to organise a race here. Otherwise, the quality of the event would have suffered."
The German Grand Prix is currently scheduled to take place on July 17-19.
Click here for the full gallery from the Australian Grand Prix
Keep up to date with all the F1 news via Facebook and Twitter