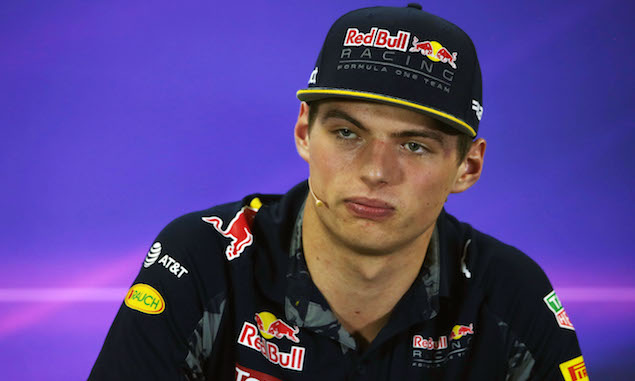 Red Bull F1 ace Max Verstappen thinks sweary radio messages should not be broadcast to the public in the wake of Sebastian Vettel's foul-mouthed rant at the Mexican Grand Prix.
The Dutchman was actually one of the two targets of the Ferrari driver's ire over the airwaves, with Vettel calling Verstappen "a bast*rd" for not allowing him through after cutting a corner and shortly after telling FIA race director to "f*ck off! Honestly f*ck off!"
In the immediate aftermath of the incident, the 19-year-old urged the four-time world champion to "go back to school" and fix his "very bad language".
However, when asked again about the rant and the example it set for the younger fans in Thursday's FIA press conference, Verstappen offered a different view.
"I think, when you are in the heat of the moment and you have a radio available, you can say bad things," he said. "But let's say you give a microphone to a football player, imagine how many words are coming out there during game, doesn't even need to be football, rugby or whatever.
"With the radio it's pretty dangerous so maybe we shouldn't broadcast it, that's another solution. Because we are driving on the limit and we are in some good fights and the adrenaline is going really high so maybe for the future, if it is bad for the younger generation, just don't broadcast it."
Romain Grosjean column: Time for Haas to raise its game
Chris Medland's 2016 Brazilian Grand Prix
FEATURE: What Rosberg need to do to win the title in Brazil
INTERVIEW: Fernando Alonso: Why F1 is no longer just for heroes
TECHNICAL: Under the skin of the Ferrari SF16-H
F1i Classic: Brazil 1991 - Senna's pain and glory
Keep up to date with all the F1 news via Facebook and Twitter