What time does the Brazilian Grand Prix start? What channel is the Brazilian Grand Prix on? The answers to all of that and more in F1i's race preview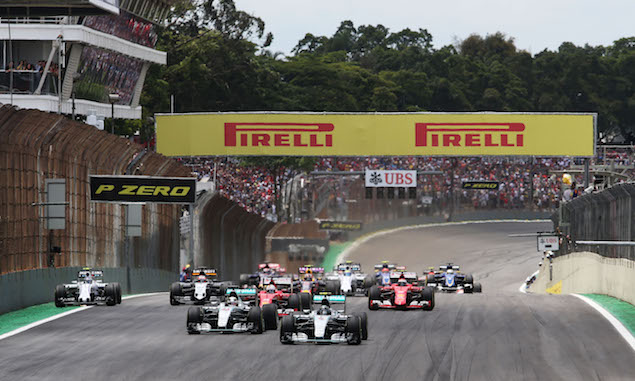 Are you excited? F1 returns to the scene of some of the most dramatic title deciders in history with the championship on the line and a home hero to salute. Round 20 of the 2016 season could be the race where Nico Rosberg becomes world champion. We've gone further into the permutations here, but victory would guarantee Rosberg the title regardless of what team-mate Lewis Hamilton - who has won the last two races - does. Hamilton knows he needs to keep up his recent form but for most home fans the focus will be on Felipe Massa in his final Brazilian Grand Prix and penultimate race in F1. Massa has stood on the Interlagos podium on five occasions, most famously on the top step in 2008. You'd be hard pushed to find someone begrudging him a final trip up there this weekend.
FORM GUIDE
Perhaps experience is playing to his favour, but Hamilton has found the results he needs in the past two races and started to put the pressure on Rosberg. Pole and victory in both Austin and Mexico has left Hamilton within striking distance of his team-mate as Rosberg goes for his first title. It could be argued that the German is being smart as a second and a third in the final two races will win him the championship, but the gap has been closing, not only to Hamilton but also to Red Bull. Ferrari's pace in Mexico was also encouraging and if one of those teams gets their act together in Brazil they'll be of concern to Rosberg. Force India has edged away from Williams and you'd expect Brazil to suit it slightly more than the team from Grove, while McLaren and Toro Rosso will hope the long uphill drag to the finish line does not expose their respective power unit deficits too much.
2015 RESULT
Pole position: Nico Rosberg, (Mercedes), 1:11.282
Top three: Nico Rosberg (Mercedes), Lewis Hamilton (Mercedes), Sebastian Vettel (Ferrari)
Fastest lap: Lewis Hamilton (Mercedes), 1:14.832
SESSION TIMES (All times local)
FP1: 10:00 - 11:30
FP2: 14:00 - 15:30
FP3: 11:00 - 12:00
Qualifying: 14:00 - 15:00
Race: 14:00
TYRE CHOICES
WEATHER FORECAST
What else could make this weekend more dramatic? Rain, of course. Once again Interlagos looks set to have strategists staring at the skies as there is wet weather forecast on all three days. Friday carries a threat of heavy thunderstorms throughout, while Saturday also sees more thunder and rain predicted. Race day is actually the most likely to see rain according to the forecast, with a 90% chance at this stage.
UK TELEVISION TIMINGS (All times UK)
Sky Sports F1 - Live coverage
FP1 - 1145
FP2 - 1545
FP3 - 1245
Qualifying - 1500
Race - 1430
Channel 4 - Highlights
Qualifying - 2000
Race - 2200
PODIUM PREDICTION
1st - Max Verstappen
2nd - Daniel Ricciardo
3rd - Lewis Hamilton
2015 BEST SHOT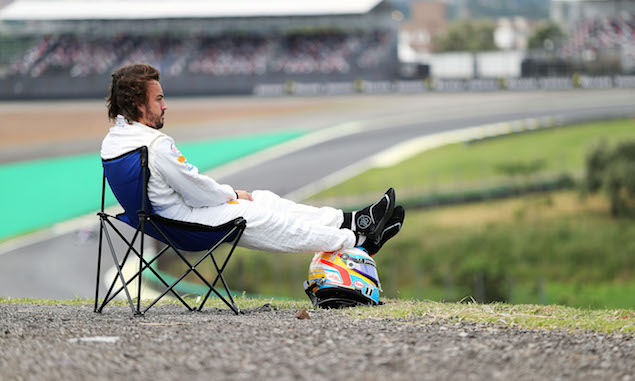 INTERVIEW: Fernando Alonso: Why F1 is no longer just for heroes
TECHNICAL: Under the skin of the Ferrari SF16-H
F1i Classic: Brazil 1991 - Senna's pain and glory
FEATURE: Foul Play or Foul Language
Keep up to date with all the F1 news via Facebook and Twitter