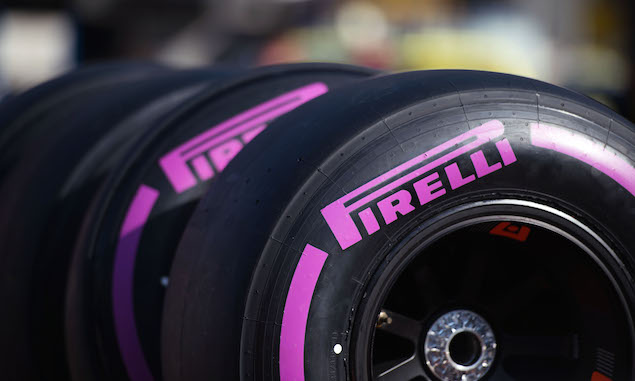 Pirelli has announced the tyre choices made by each team for the season-ending Abu Dhabi Grand Prix, with Mercedes title rivals Nico Rosberg and Lewis Hamilton set to receive the same compound allocations at the Yas Marina Circuit.
As part of new-for-2016 regulations, teams can now pick from three different compounds, with an allocation of 13 sets per driver.
Of those 13 sets, Pirelli will select two sets that have to be allocated for the race (of which a driver must use one set), while a set of the softest available compound may only be used in Q3. Teams are then free to choose the remaining ten sets.
F1's official tyre supplier has nominated its softest range for Abu Dhabi, picking the soft, supersoft, and ultrasoft compounds. All teams have favoured the softest, purple-marked rubber, which has been introduced this year.
One set of ultrasofts must be available for use in Q3 should a team reach it, while one set of the softs and one set of the supersofts must be retained for the race, although only one of those two race sets has to be used.
Rosberg and Hamilton have opted for four softs, two supersofts and seven ultrasofts. The two title contenders already had the same tyre allocations for last weekend's Brazilian Grand Prix.
Nico Hulkenberg has gone for the most aggressive strategy at Yas Marina: the Force India racer is the sole driver in the field set to receive eight ultrasofts.
It is worth noticing that four drivers will only have one set of supersofts for the entire twilight event, including the McLaren-Honda pair of Fernando Alonso and Jenson Button.
The complete Abu Dhabi GP tyre allocations can be found below:
Quotes of the week - Interlagos
2016 Brazilian Grand Prix - Driver ratings
FULL REPORT: Hamilton wins delayed Brazilian GP to take title to wire
Keep up to date with all the F1 news via Facebook and Twitter