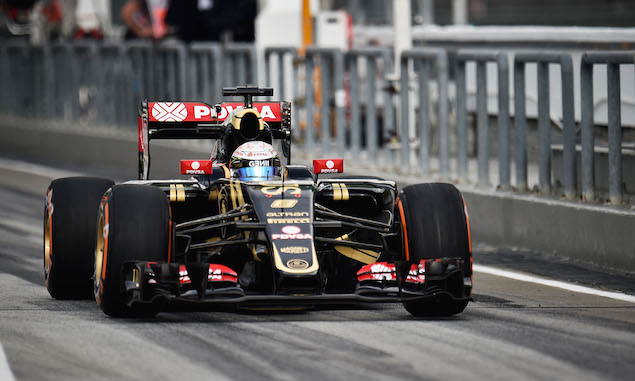 Romain Grosjean has been handed a two place grid penalty following qualifying for the Malaysian Grand Prix.
At the start of Q2, a number of cars lined up at the end of the pit lane - with both Williams cars waiting at the head of the queue for three minutes - ahead of the green light in order to get out on track quickly with heavy rain threatening.
The stewards noted Grosjean's car "did not leave the pit lane in the order that it arrived", which is a breach of the regulations and imposed a drop of two grid positions.
Grosjean had originally qualified in eighth place having made it through to Q3, but the penalty will see him demoted to tenth on the grid, with Valtteri Bottas moving up to eighth and Marcus Ericsson ninth respectively.
Click here for three reasons why Honda is struggling at the start of 2015