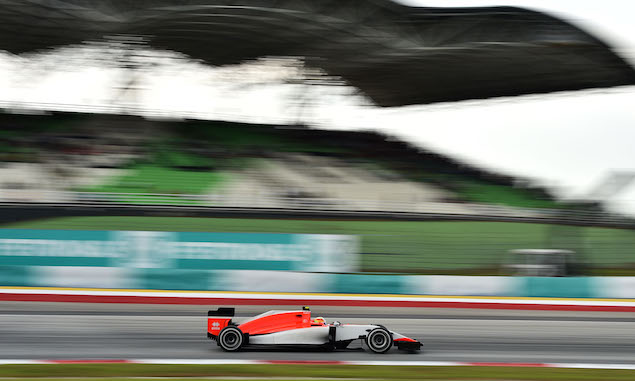 Roberto Merhi and Will Stevens will both be allowed to start the Malaysian Grand Prix despite failing to qualify.
With Mercedes running on medium tyres during Q1, Merhi was unable to get within 107% of the fastest time during the opening part of qualifying. However, following a request from Manor to be allowed to race, the stewards granted permission "as the driver has set satisfactory times in practice at this event".
Stevens was unable to even take part in qualifying due to a fuel system problem, but said after the end of the session he was sure he could have got within the 107% time having set a quick enough lap in FP2 on Friday afternoon. The stewards agreed, with Stevens being allowed to start for the same reason as Merhi.
The two Manor cars will line up on the back row of the grid, directly behind Fernando Alonso and Jenson Button's McLarens.
Click here for three reasons why Honda is struggling at the start of 2015