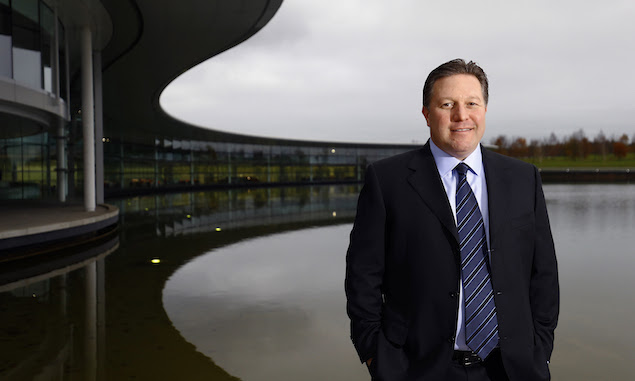 McLaren has confirmed Zak Brown has accepted a role to become Executive Director of McLaren Technology Group.
Brown had been linked with roles at both McLaren and Liberty Media in an F1 management position following his departure from CSM Sport & Entertainment in September. Following reports earlier on Monday, McLaren has now confirmed Brown has accepted its offer "commencing on a soon-to-be-finalised date next month".
McLaren states Brown's "appointment will be a significant part of a restructuring programme that will align the Group's commercial and strategic operations relating to achieving success in Formula 1."
Brown is set to work alongside Chief Operating Officer Jonathan Neale to "jointly lead the businesses as part of the first step in the Group's transition to a new and strengthened organisational structure". McLaren adds "the process of identifying and recruiting a new Group Chief Executive Officer will continue."
Speaking about his appointment - which comes following the departure of Ron Dennis - Brown says he already has plenty of experience of working with McLaren.
"I'm immensely proud to be joining McLaren Technology Group," Brown said. "I have the utmost respect and admiration for what the business has achieved to date, and I look forward to contributing to the next important phase in its development.
"Having worked closely with McLaren for many years, I've been struck by the talent and ambition of the entire workforce, and I very much look forward to complementing the business's many existing strengths, and building on them to drive future success in everything we do.
"As founder of Just Marketing International (JMI) – now the world's largest motorsport marketing agency – I've often worked closely with McLaren as I say, and I've developed some excellent relationships across the company. Together we've delivered some great sponsorship deals, including Johnnie Walker, GSK, Hilton, Lenovo, Chandon and NTT.
"Best of all, in my new role I'll be able to combine my absolute passion with my unparalleled area of expertise – respectively motorsport and marketing – while ensuring that the two stay totally aligned."
INTERVIEW: Rob Smedley on Felipe Massa
FEATURE: When F1 team-mates fight for the title
SILBERMANN: A long-winded tribute to an often long-winded man
From the cockpit: Felipe Nasr on two precious points in Brazil
Keep up to date with all the F1 news via Facebook and Twitter