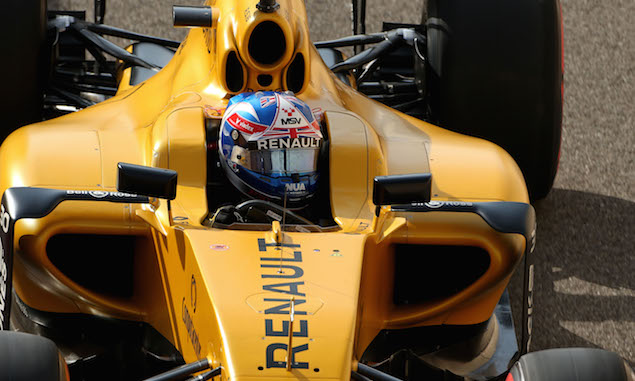 Jolyon Palmer believes there is "no need to panic" about the dwindling numbers of British drivers in F1 next year.
While Britain has produced the largest number of world champions, the departure of Jenson Button means Palmer and Lewis Hamilton will be the only two British drivers on the grid in 2017. That is the joint-lowest number for more than 30 years, but Palmer is confident there will continue to be graduates to the top level of single seater motorsport in the future.
"[There is] no need to panic about the British drivers," Palmer told the BBC. "There have always been a lot of good Brits that have been knocking on the door of F1. We've still got two, which is a reasonable amount, especially when one is in a championship-winning position.
"I'm sure we will be well represented in GP2, GP3, Formula 3 and it will be a matter of time before someone else comes in.
"There is such a heritage of British drivers and eight out of 11 teams are based in the UK, a lot of junior teams as well. So I think British motorsport is still in a good place."
While only Hamilton and Palmer are confirmed for 2017, Mercedes and Sauber each have one seat still available, while Manor is yet to confirm either of its drivers for next season.
2016 team-by-team review: Part two
2016 team-by-team review: Part one
Keep up to date with all the F1 news via Facebook and Twitter