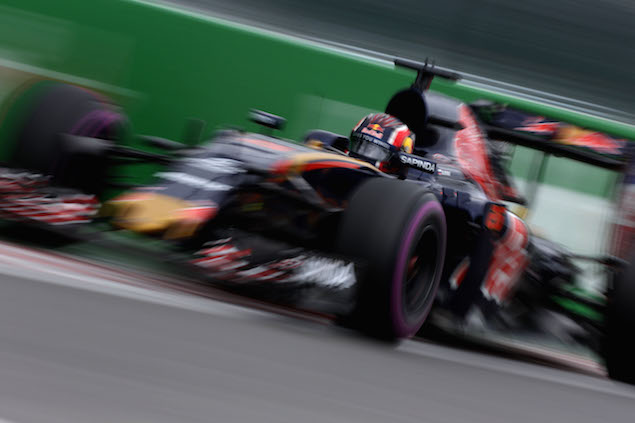 Toro Rosso has announced that its new 2017 car has passed all of the FIA mandatory crash tests.
All new chassis have to meet the crash test standards for safety reasons to ensure that the new car is fit for purpose and will protect the driver in the event of any accidents that occur during a Grand Prix.
The team made the announcement on its official Twitter feed, with a picture of drivers Dannil Kvyat and Carlos Sainz high-fiving each other.
"So guys, good news," read the accompnying tweet. "You've got a car to go testing with!" followed by the hashtags #AllCrashTestsPassed and #WellDoneTeam.
The new Toro Rosso will see some major changes compared with last season's STR11. As well as incorporating the new downforce and tyre regulation changes that come into force in 2017, the team is also changing engine providers.
After a season using year-old Ferrari power units, 2017 will see Toro Rosso brought back into line with its sister team Red Bull Racing in once again using the same up-to-date engines as works team Renault F1.
The team is yet to confirm when it will launch its new 2017 contender. The first four-day pre-season test at Barcelona is scheduled to start on February 27.
Force India has already confirmed that its new car has also passed the FIA crash tests. The VJM10 will be formally launched at Silverstone on February 22.
GALLERY: F1 drivers' wives and girlfriends
Keep up to date with all the F1 news via Facebook and Twitter
Toro Rosso