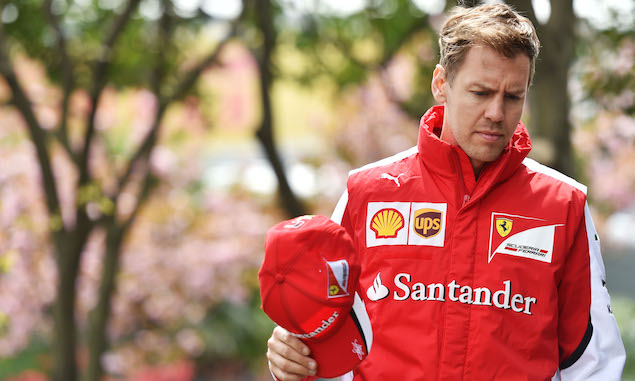 Sebastian Vettel says he is not concerned by Bernie Ecclestone's comments that Lewis Hamilton has been a better world champion for F1.
Ecclestone praised Hamilton during the Malaysian Grand Prix weekend, saying he had promoted the sport well in his role as world champion and criticising Vettel for not doing the same. Ecclestone had described Hamilton as "100% box office", but the four time world champion was widely praised for his emotion following victory in Malaysia.
Vettel - who subsequently beat Hamilton to win in Malaysia - was asked about the comments in China on Thursday, but insists they don't bother him.
"He is free to say what he wants," Vettel said. "It's fine.
"For me, I'm very happy with what I have achieved so far, and I look forward to what might come."
With Vettel one of the few drivers on the grid not to have a Twitter account, he then joked with Jenson Button about Ecclestone's similar lack of visibility on social media.
Click here for Chris Medland's Chinese Grand Prix preview. 
Keep up to date with all the F1 news via Facebook and Twitter