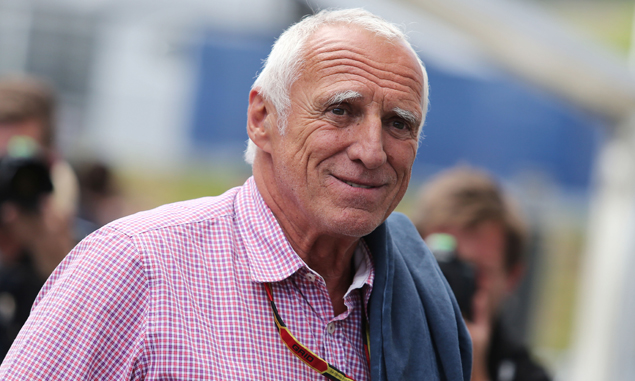 Red Bull owner Dietrich Mateschitz claims the energy drink company will pull out of Formula One if its squads cannot have a competitive engine and win on a regular basis.
Mateschitz' remarks echo Red Bull advisor Helmut Marko's post-Melbourne statement about the Austrian giant contemplating an F1 exit amid current technical regulations.
Red Bull and engine partner Renault won four drivers' and constructors' championships on the trot between 2010 and 2013, but the pair has been struggling since the new hybrid V6 power units were introduced last year.
Although the alliance's recovery yielded three grand prix wins in 2014, the Milton Keynes-based outfit and the French manufacturer have experienced another tough start to their latest F1 campaign.
A dismal season-opening round in Australia, where the lead RB11 of Daniel Ricciardo finished a lapped sixth, immediately prompted team principal Christian Horner to slam the Renault power unit as "undriveable".
While Malaysia saw all Renault-powered cars finish in the points-paying positions, none could realistically challenge the frontrunners. What's more, Red Bull was outraced by sister squad Toro Rosso and its all-rookie line-up.
Speaking ahead of this weekend's Chinese Grand Prix, Mateschitz confirms he is re-assessing his involvement in F1, despite being committed to the sport until at least 2020.
"We will only stay in Formula 1 if we have a competitive team, and we need a competitive power unit for that," the Red Bull boss was quoted as saying by the Austria Press Agency.
"If we don't have one, we can race with the best car and the best drivers and still have no chance of competing for victory.
"We are not a car manufacturer who could justify the investment. So we rely on Renault to close the gap to Ferrari and, above all, Mercedes.
"If the cost-benefit calculation isn't right anymore, it's not to say that we'll continue forever."
Mateschitz also puts more pressure on Renault and thinks the French manufacturer should follow through with its own quit threat if it can't supply a winning engine.
"Of course Renault can also weigh its options, including a pull-out.
"As a manufacturer, it's your task to deliver a competitive power unit.
"If you can do that, it's great. If, for whatever reason, you can't do that, you should pull out.
"Then the consequences for us would be clear, too."
Click here for Chris Medland's Chinese Grand Prix preview. 
Keep up to date with all the F1 news via Facebook and Twitter