Gene Haas' entry into Formula 1 with his eponymous team in 2016 relied on a novel business model. In a nutshell, the US outfit's technical partnership with Ferrari - and the sport's regulations - allows it to buy from the Italian manufacturer as many parts and components as it legally can, while also subcontracting chassis construction to Dallara.
The all-encompassing approach had a few of its rivals up in arms last year, with McLaren's Zak Brown, Racing Point's Otmar Szafnauer and Claire Williams at the forefront of the protests, the trio arguing that Haas is not an authentic F1 "constructor".
The FIA has yet to formally address the issue and extend the collection of mandatory "listed parts" - those elements that teams must produce themselves.
But Steiner believes Haas' rivals might have second thoughts about lobbying for a more restrictive use of the controversial business model.
"A lot of people critized us in the first place but I think that today they look at what we've done and take a similar direction because they realized that we were not wrong.
"At the moment, we're not doing so well, so everybody leaves us alone but as soon as we will start making progress again, we might be critized for it.
"Many people try to transform their own approach by making more economically-smart decisions after they realized that building everything yourself for no gain is not efficient.
"So, I think we opened many eyes but that we have drastically changed the model, I would not say so. Sometimes, you just need to come up with fresh ideas."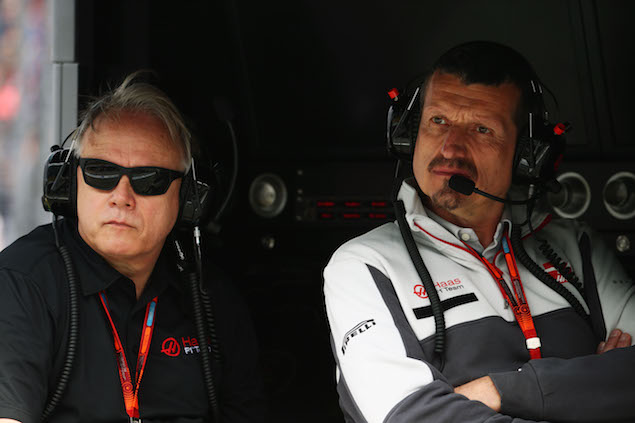 And those ideas seem to have paved the way for more standardization of F1 parts in the future in order to reduce costs. However, is Steiner satisfied with the direction the sport is taking for 2021, with the long-awaited introduction of a budget cap?
"I'm satisfied with the budget cap, that's for sure," he responds.
"Standardization is so difficult to apply. I would be brave enough to say that if there's a budget cap, then you do what you want with your money and it's a way to make good decisions on how you can save some of it.
"So, when you invest the money, you can make a difference. But I don't want to be told how we have to make a difference, that should be left to the teams and how good they are at making those choices.
"I'm a big supporter of the idea that says 'here's your budget cap, do whatever you need to do'. If you want to invest in something which doesn't make you go faster, it's your decision and this would be without imposing anything to anybody.
"Because it's also difficult for the people regulating the sport to get the right suppliers. If there is an issue with a supplier, you're risking a lot. So, do we need all this complication when we have the budget cap? I don't think so."