Guenther Steiner is a racer at heart and a consummate professional whose strong expertise in motorsport was built on a fascinating career that started over 30 years ago and has culminated with his role as Haas' leader.
Steiner's passion for racing initially sent him off the smooth asphalt tracks and on to the special stages of the world of rallying when he joined the Mazda Rally Team Europe as a simple mechanic.
His energy and talent swiftly moved him up the ranks and onto to various technical and management roles with several rally teams over the years, while F1 was never in his line of sight.
"I've always loved racing cars. The first opportunity I had was in rallying in the mid-80's and the sport was pretty big at the time," Steiner remembers.
"F1 was somewhere in my mind but I wasn't obsessed to get there, not even looking for a specific job in F1 because I was already doing good in rally. We were working on the Ford Focus which was a good car, the first proper WRC model.
"Later, the opportunity to go to F1 just came along and I said 'sure, I want to do that' because, as a kid, this was the sport everyone loved to watch. So, when the chance came, I took it but I had never applied for a job in F1."
And that chance was actually offered to Steiner out of the blue by a man he saw as one of his personal heroes.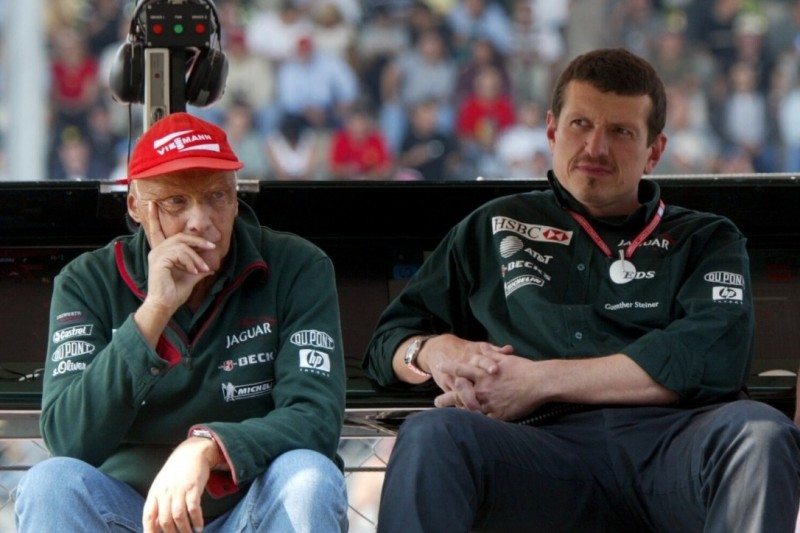 "Correct. At the time, Niki Lauda was running the Jaguar Team which was owned by Ford. As I was working with them through the rally program, somehow, he got my name from one of the Motorsport managers and called me up.
"I went to see him and he offered me the position of Managing Director of the F1 team. That's how it all started for me in F1."