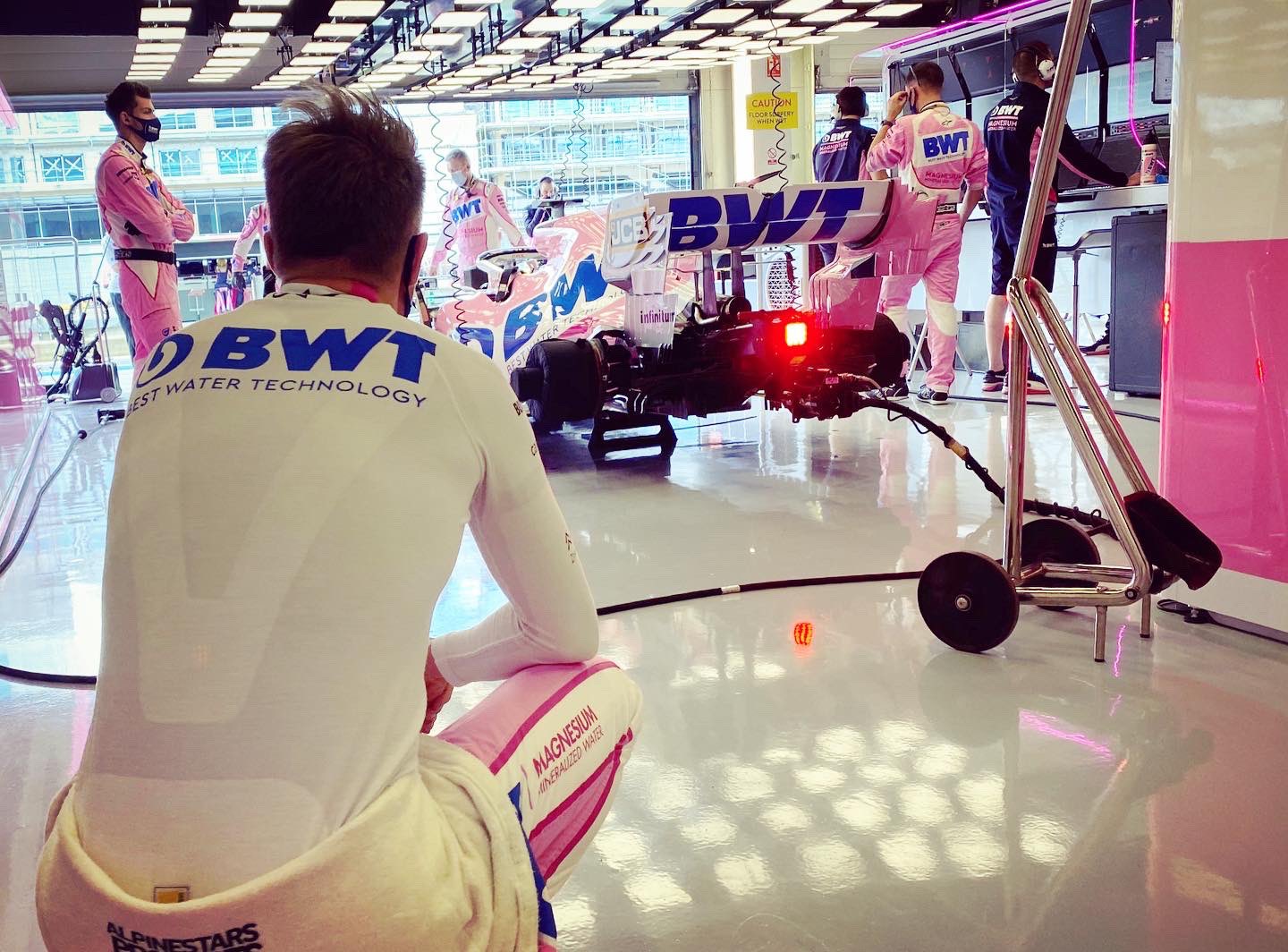 Nico Hulkenberg (DNS): 7/10
Surely there can't have been anyone watching this weekend who wasn't hoping for a fairy tale return to action for Nico Hulkenberg, a veteran of 177 Grands Prix but who has yet to finish on the podium in any of them. Dumped by Renault at the end of 2019 he surely can't have imagined the phone call he received on Thursday afternoon asking if he might be interested in a temp job at Silverstone in place of Sergio Perez. Inevitably it was all a mad scramble and he was certainly sore after a first full day of practice in which he acquitted himself extremely well in the circumstances, ending all three sessions in the top ten. Unfortunately he wasn't able to put it all together in qualifying and was eliminated at the end of the second round. Not that it mattered in the end, as the Racing Point RP20 refused to fire up on Sunday and Hulkenberg ended up watching the whole race from the pit wall. He should get a second chance next week and we'll be hoping that it all goes much better.
Kevin Magnussen (Retired, Lap 1): 6/10
After scoring an opportunistic championship point in Hungary on the back of a clever tyre call at the start of the race, it was back to normal for Haas and Kevin Magnussen this week. He was in the bottom five throughout practice, so it was no surprise when he was eliminated at the end of the first round of qualifying on Saturday. Penalties elsewhere meant he lined in in a surprising solid 14th place. He made up a couple of positions at the start but at the end of the first lap he clattered over a kerb that unbalanced the VF-20. While he struggled to regain control, the Red Bull behind him didn't react fast enough and it ended in contact between the pair and Magnussen was punted off into the gravel. It's unfortunate that he didn't get a better chance to show what he might have been capable of, but to be honest there wasn't much to suggest it would have been enough to get him back into the points again this week.