Romain Grosjean (P14): 6.5/10
Romain Grosjean enjoyed himself on Saturday, finishing practice in 13th place well ahead of his Haas team mate, and then putting in a spirited performance in qualifying that left him just a tenth of a second away from sneaking into the second round. But when it came to the race on Sunday there was little Grosjean could do against the faster cars around him and it all turned into a bit of a slog: "It was a long afternoon. We tried and we pushed hard, but we were lacking pace and straight-line speed, so there wasn't really a chance." But things did look up toward the end when a late safety car and retirements for Max Verstappen and George Russell popped him up six places to cross the line in 12th place. Unfortunately a post-race five second penalty for exceeding track limits awaited him and he lost two places in the final classification - which all in all rather summed up Grosjean's day.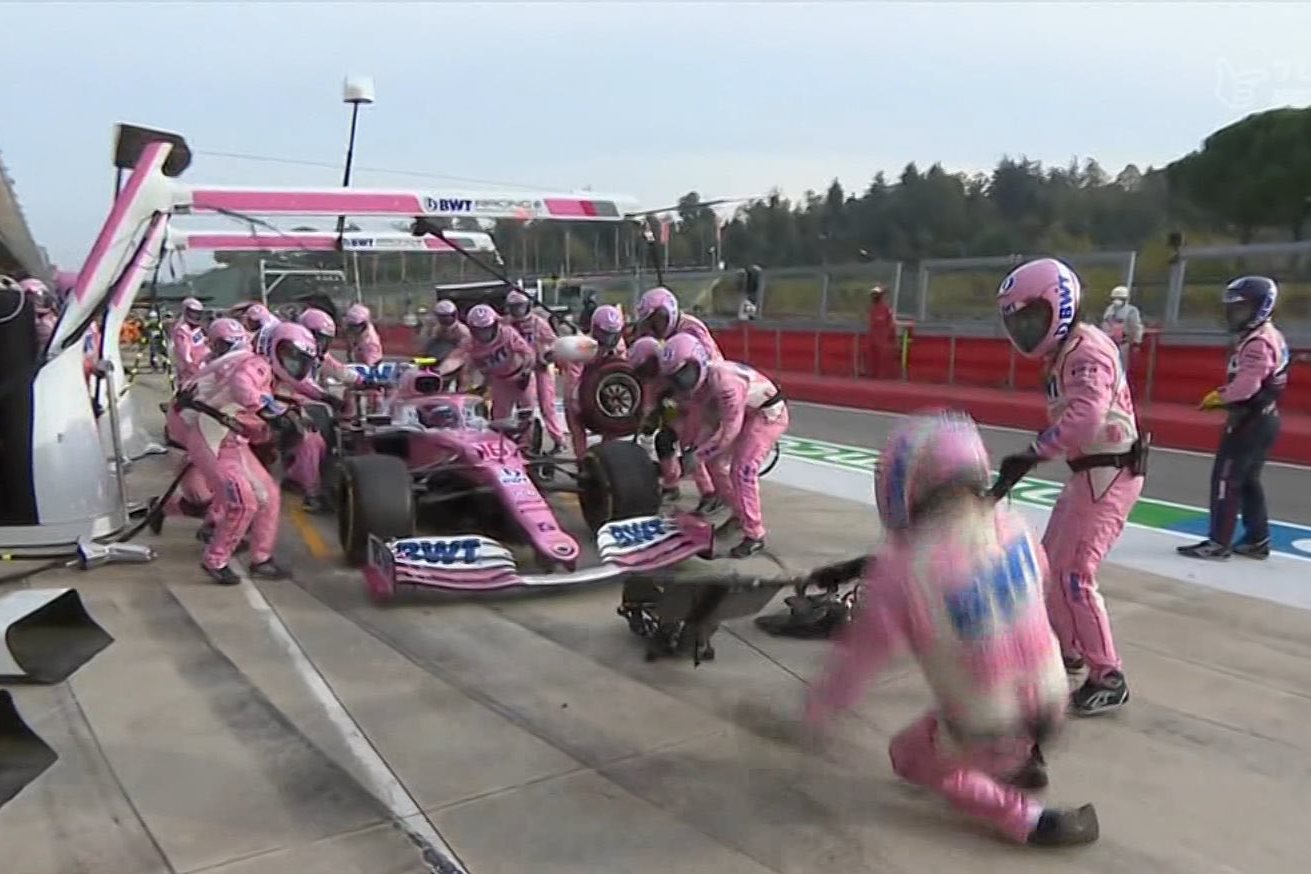 Lance Stroll (P13): 5/10
Racing Point were a bit of a non-entity on Saturday, and the failure of either car to make it through to the final round of qualifying suggested that there was something about the RP20 that wasn't suiting the classic narrow Imola configuration. Stroll was actually quicker than his team mate Sergio Perez in practice, but was subsequently slowest of the cars to make it into Q2 and a long way off Perez. It meant he started the race from 15th on the grid where he immediately damaged his front wing on the back of Esteban Ocon's Renault forcing him to make an unscheduled visit to pit lane that effectively sealed his fate for the rest of the afternoon. Stroll's only significant contribution from that point on was when he knocked a crew member flying when he pitted for a second time under the safety car. Fortunately no real harm was done and the front jackman was merely bruised and quickly back to work after being checked out. As for Stroll himself, he admitted that there had been "not a lot of positives" to the weekend.