Sergio Perez (P6, 8 pts): 8.5/10
Something just wasn't quite there for Racing Point at Imola on Saturday, with Sergio Perez failing to crack the top ten in practice and dully failing to make it through to the final round of qualifying. On the plus side that left him starting from 11th on the grid with a free choice of tyres and he duly selected the medium compound while those ahead of him were on softs. It didn't deliver any immediate gains when the lights went out, but once the cars in front made their early calls to pit lane Perez started to move forward and was up to fourth by the time he himself came in for service on lap 27, benefitting from the way that the midfield had bunched up behind Kevin Magnussen's slow Haas. He continued to make progress in the second stint and was back up to fourth when Max Verstappen spun out on lap 51 and triggered a safety car. At this point the team made a terrible decision to sacrifice track position for fresh tyres and called Perez in, costing him four places. The new set of softs did nothing to help him claw back any of the lost ground and he ended up crossing the line in sixth, when if he'd simply stayed out he would almost certainly have been on the podium instead of Daniel Ricciardo.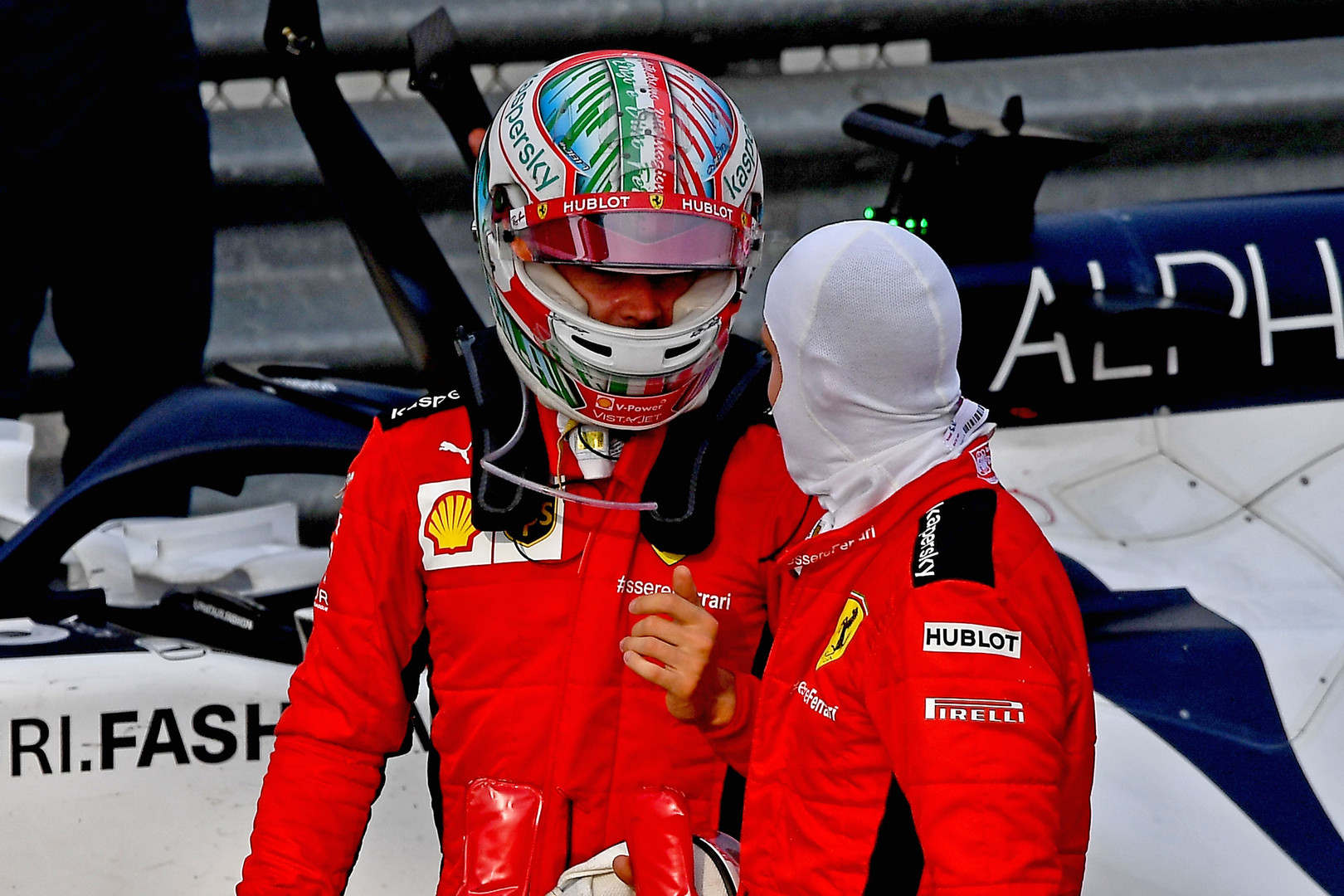 Charles Leclerc (P5, 10 pts): 8.5/10
Charles Leclerc continues to deliver more than the SF1000 seems capable of. He was fifth fastest in practice and slightly disappointed to be only seventh on the grid at the end of qualifying. Starting on the clean side of the track he was immediately able to get the better of Alex Albon at the start of the race, and came within a whisker of going in front of Pierre Gasly as well. Despite starting on the soft tyres he was surprised by how competitive the car felt, although it meant he was forced to make an early stop on lap 13, the first of the leaders to come in. He chose to move on to the soft tyres and make no further pit stops during the race, which allowed him to gain places as those ahead came in or encountered problems. When the race resumed following the late safety car he was up to fourth place, but Daniil Kvyat had used the opportunity to take on a fresh set of softs for the final stint and the speed of the AlphaTauri was too great for Leclerc on his cold, worn hard tyres to fend off but he was reasonably happy nonetheless: "P5 feels quite good today, I think we did the maximum."