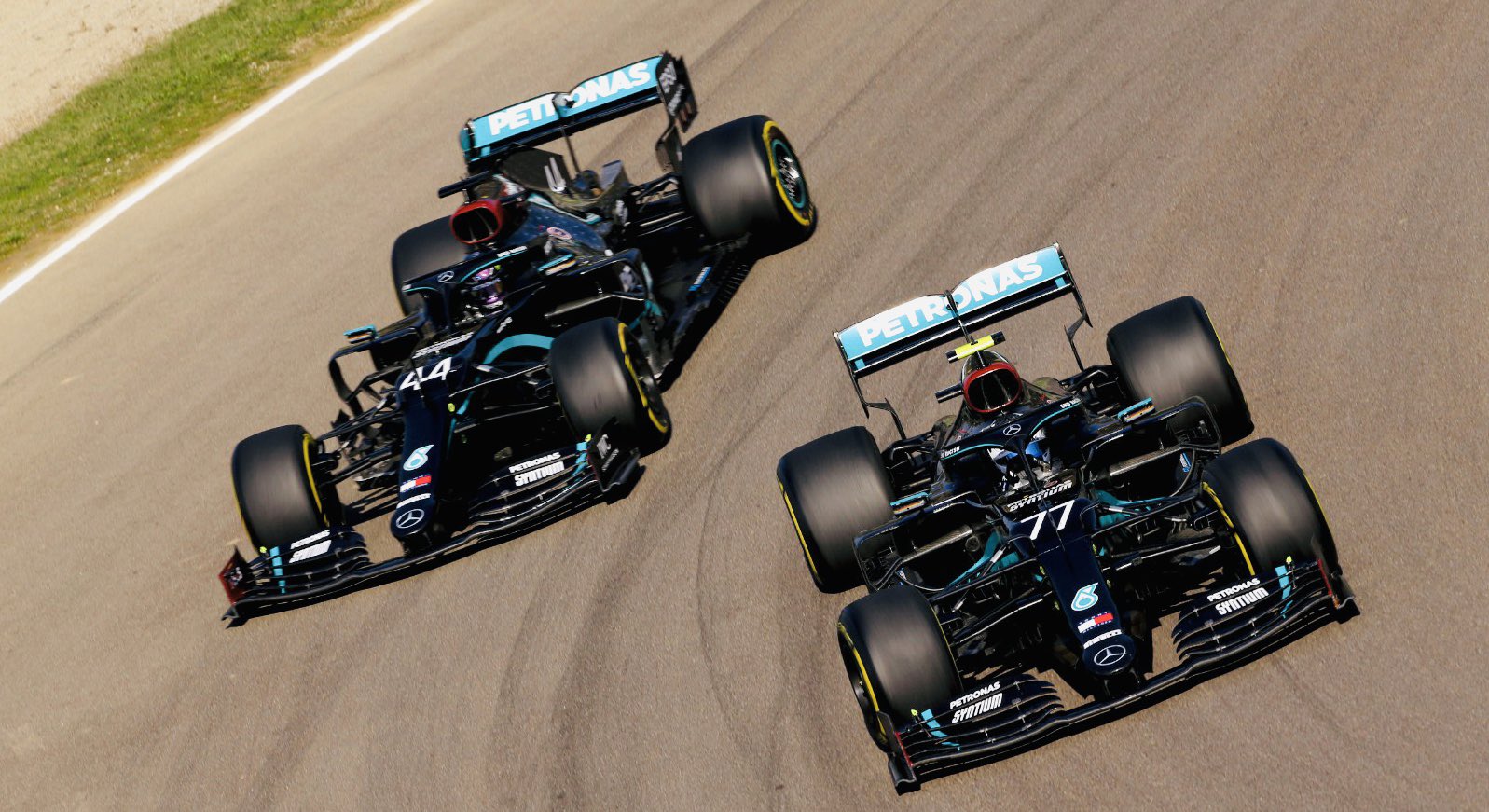 Valtteri Bottas (Pole, P2, 18 pts): 9/10
Someone up there must really have taken against Valtteri Bottas, because every time it seems that things are finally going the Finn's way there's some cruel and unusual setback waiting just a little way down the road. This time it was in the shape of a piece of debris coloured red and looking an awful lot like a Ferrari endplate. Up to then it really had been looking like this would be Bottas' moment after he had managed to clinch pole with a mighty final lap in qualifying the day before - a satisfying revenge for his near-miss the previous weekend in Portimão. There were no problems at the start of the race itself and he quickly leapt away, leaving Lewis Hamilton and Max Verstappen scrapping for second place. All was going to plan - until he rounded turn 7 for the second time and round himself running into that aforementioned large bit of debris. He avoided getting a puncture (smart work and quick thinking there, Valtteri!) but it still damaged the floor of the Mercedes and lodged in the left-hand bargeboard leaving him with compromised aerodynamics for the rest of the race. Hamilton went on to overcut him in the pits and Verstappen overtook him on the track, but Bottas finally got a break when the Red Bull crashed out with a rear tyre failure which ceded second back to Bottas who thoroughly deserved it, if not even more for his efforts.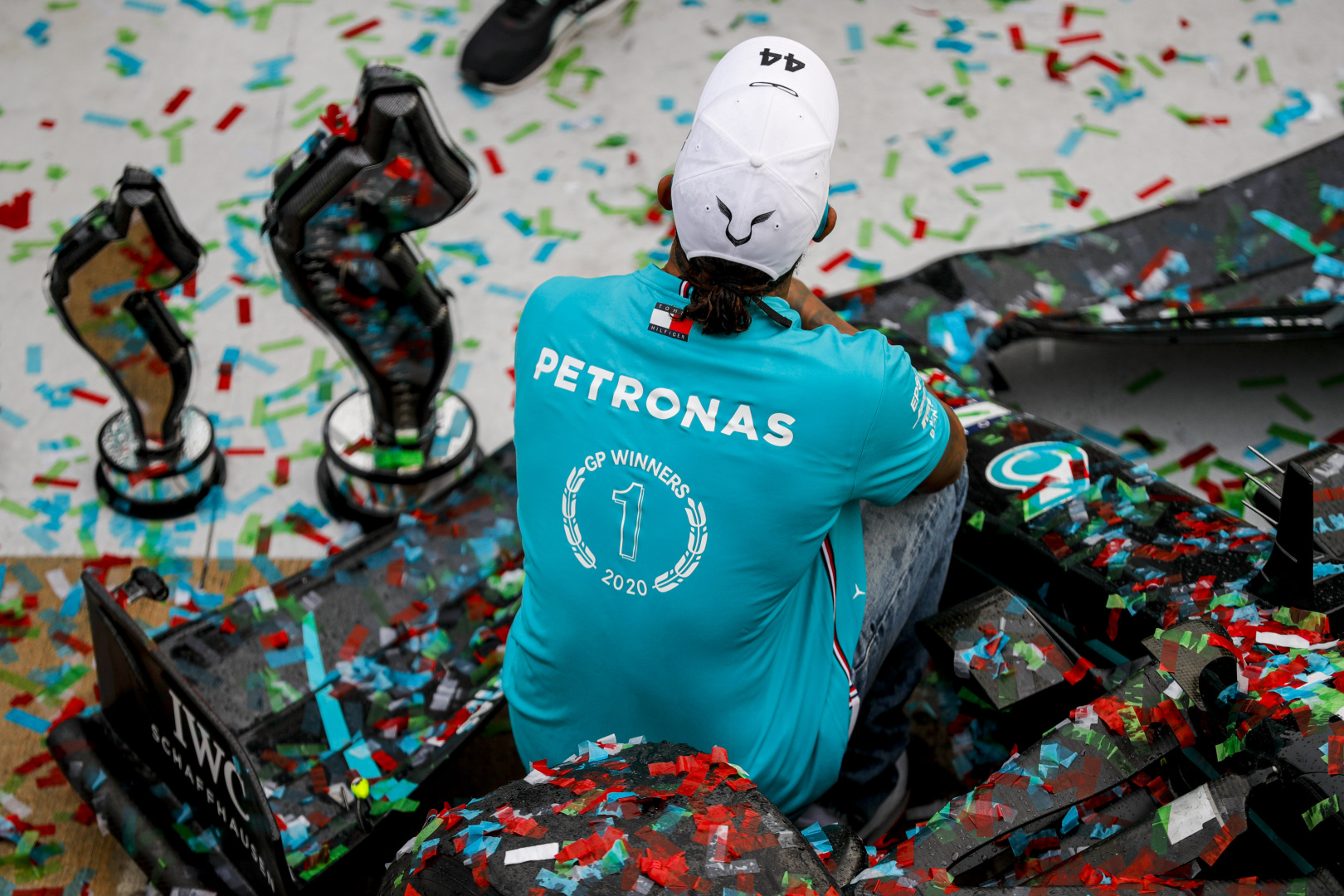 Lewis Hamilton (P1, Fastest lap, 26 pts): 9.5/10
Even though he continues to deliver win after win, you get the feeling that things are getting ever harder for Lewis Hamilton and that he no longer enjoys the same pure speed advantage over his closest rivals that he used to. It means that he's increasingly having to rely on his brain to come out on top through strategic awareness and raw cunning; but unfortunately for his rivals, that brain is time and again proving to be the strongest weapon in his arsenal. Having already missed out on pole position to Valtteri Bottas, for the second week in a row he lost a position on the opening lap - this time to Max Verstappen - and looked out of the running for victory at Imola. But after his rivals pitted early on lap 18/19, Hamilton stayed out keenly aware of the need to extend his margin - "I'm going to pick up the pace, don't stop me!" he commanded over the Mercedes team radio. He pulled it off, albeit with help from a fortuitously timed Virtual Safety Car and by floor damage slowing up Bottas, but by lap 30 he was undeniably in control of proceedings and never looked back, not even when his lead was wiped out by a late safety car. By then Verstappen was no longer in the picture and Bottas was no threat at the restart, meaning that win number 93 was in the bag.