Lance Stroll (Retired, Lap 48): 6/10
It was all a bit of a slog for Lance Stroll this weekend who never quite seemed to get a grip on Interlagos. Tenth in first practice, he ended up missing the cut at the end of the first round of qualifying after struggling with balance issues. He was comparatively anonymous in the sprint race too, leaving him starting the Grand Prix from 14th where he soon clashed with AlphaTauri's Yuki Tsunoda, describing the rookie's attempt to pass him as "desperate and way too optimistic" although we tend to see the blame as more shared between both drivers and closer to a traditional racing incident. The collision damaged the left hand side of his own Aston Martin to the point where by lap 48 there was no point carrying on other than to risk dropping more debris on track. "That contact damaged my car and from there more pieces were falling off, which meant that the pace got worse and we were just going backwards." Just as well to call it a day.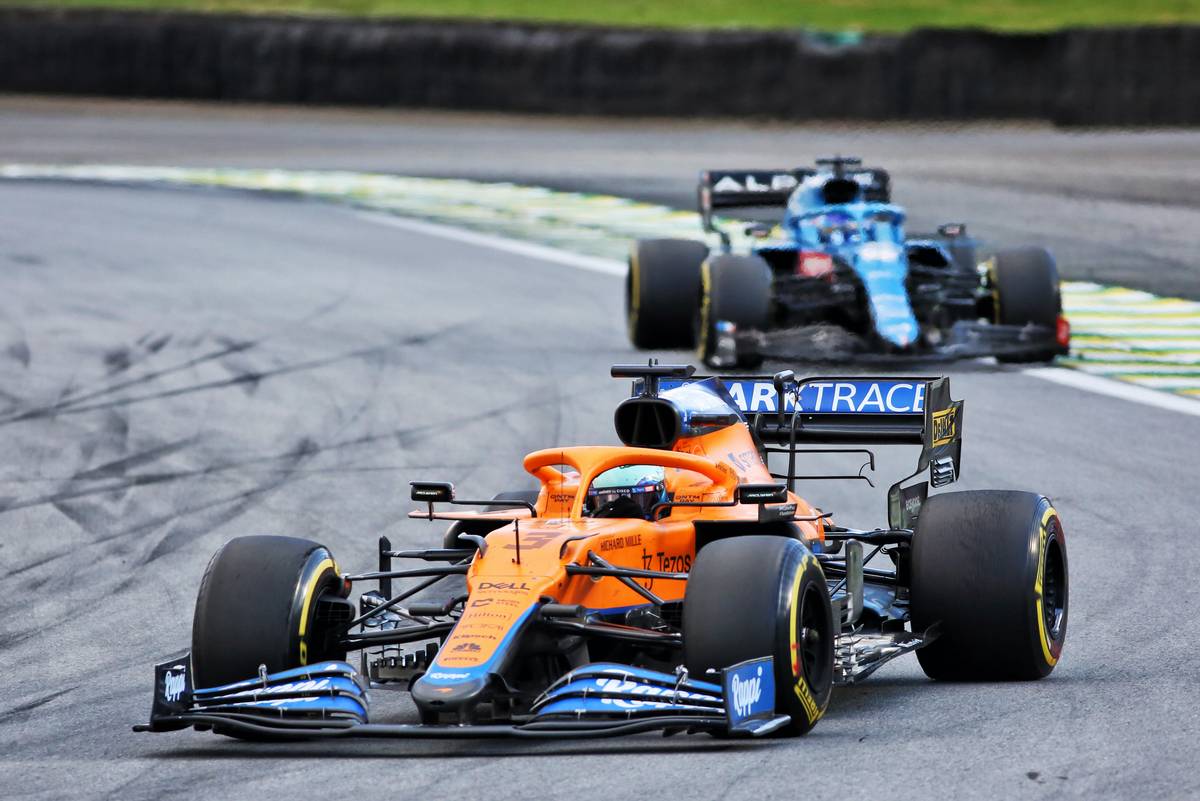 Daniel Ricciardo (Retired, Lap 50): 7.5/10
It was very unfortunate that Daniel Ricciardo's McLaren suffered a power unit failure 22 laps from the end of the Sao Paulo Grand Prix, his first DNF in 34 consecutive starts. Up to then he'd been looking set for a top ten finish - most likely in eighth place - with a very solid and steady Sunday performance at Interlagos. That was after an uneven up and down build-up to the race, with a rotten first practice improving to eighth in qualifying but then a loss of three spots in the sprint. He lost out to Esteban Ocon in the early scramble on Sunday and then got involved with fighting Pierre Gasly and both Ferraris, until the power unit abruptly died on him. "Definitely a shame, but it was a much more promising day than yesterday. We'll take the positives from that, and we've got another chance next week."