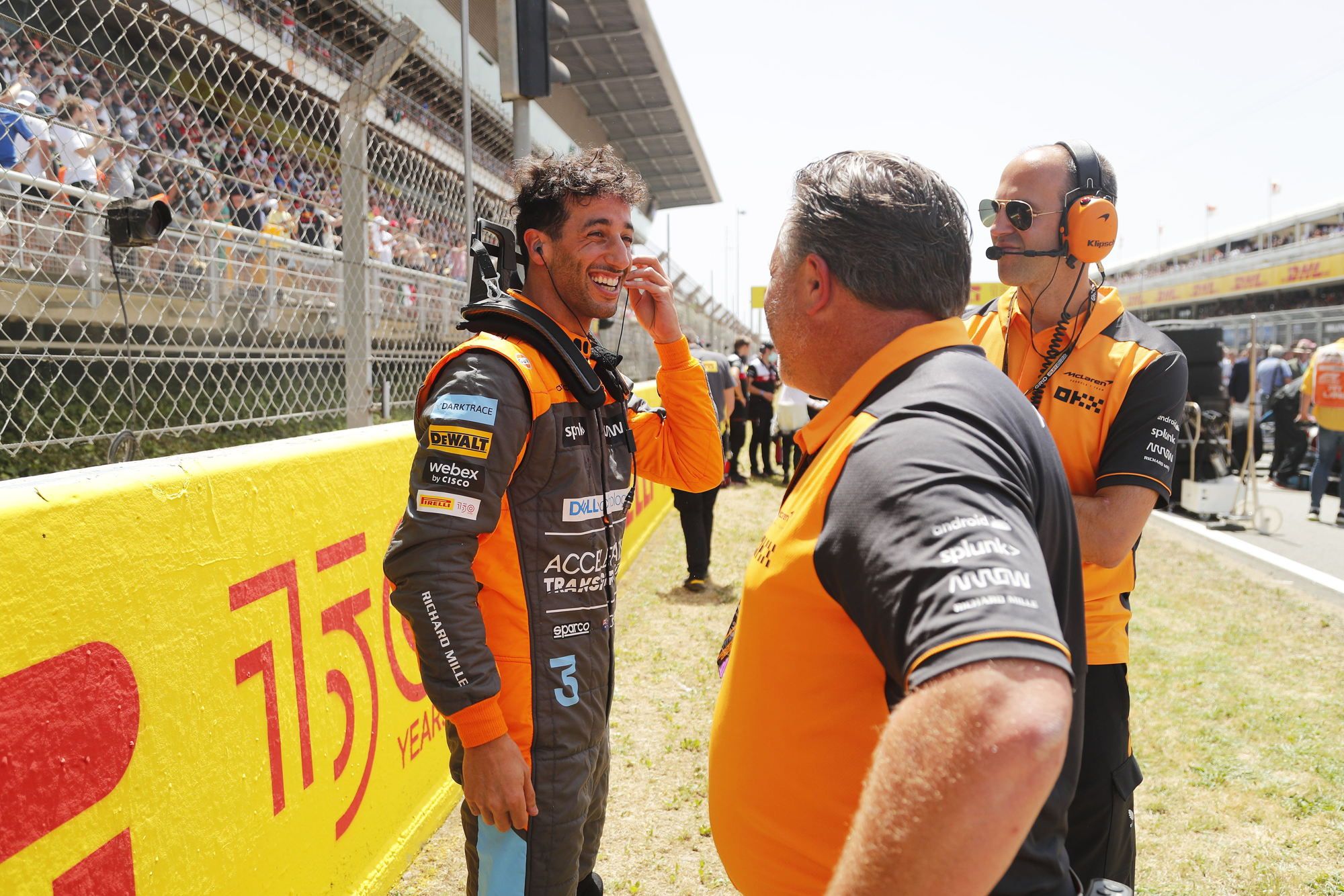 Daniel Ricciardo (P12): 6/10
"It wasn't a good race today," Daniel Ricciardo admitted after the end of the Spanish Grand Prix. "I'd love to find something positive, but it was just a struggle from the start." That's as honest and as accurate assessment of the McLaren driver's day as you're likely to get. It's especially unfortunate as he'd enjoyed a decent time up to then, qualifying ahead of team mate Lando Norris for the first time this season - although in fairness, we should acknowledge that Norris was as sick as a dog for most of the weekend and should probably have been tucked up in bed rather than in the cockpit. Ricciardo lost out to Mick Schumacher on the opening lap (but still gained a net position due to the clash between Lewis Hamilton and Kevin Magnussen) but then got picked off by Esteban Ocon on lap 5, and then it was Norris and Yuki Tsunoda who got the better of him before his first pit stop ejected him from the top ten altogether. He spent much of the rest of the afternoon in P13 stuck behind Mick Schumacher and it was only in the final three laps that Ricciardo was able to break the impasse and claim P12. By then it was too late to do anything about getting back into the points: no wonder he was unhappy and frustrated afterwards.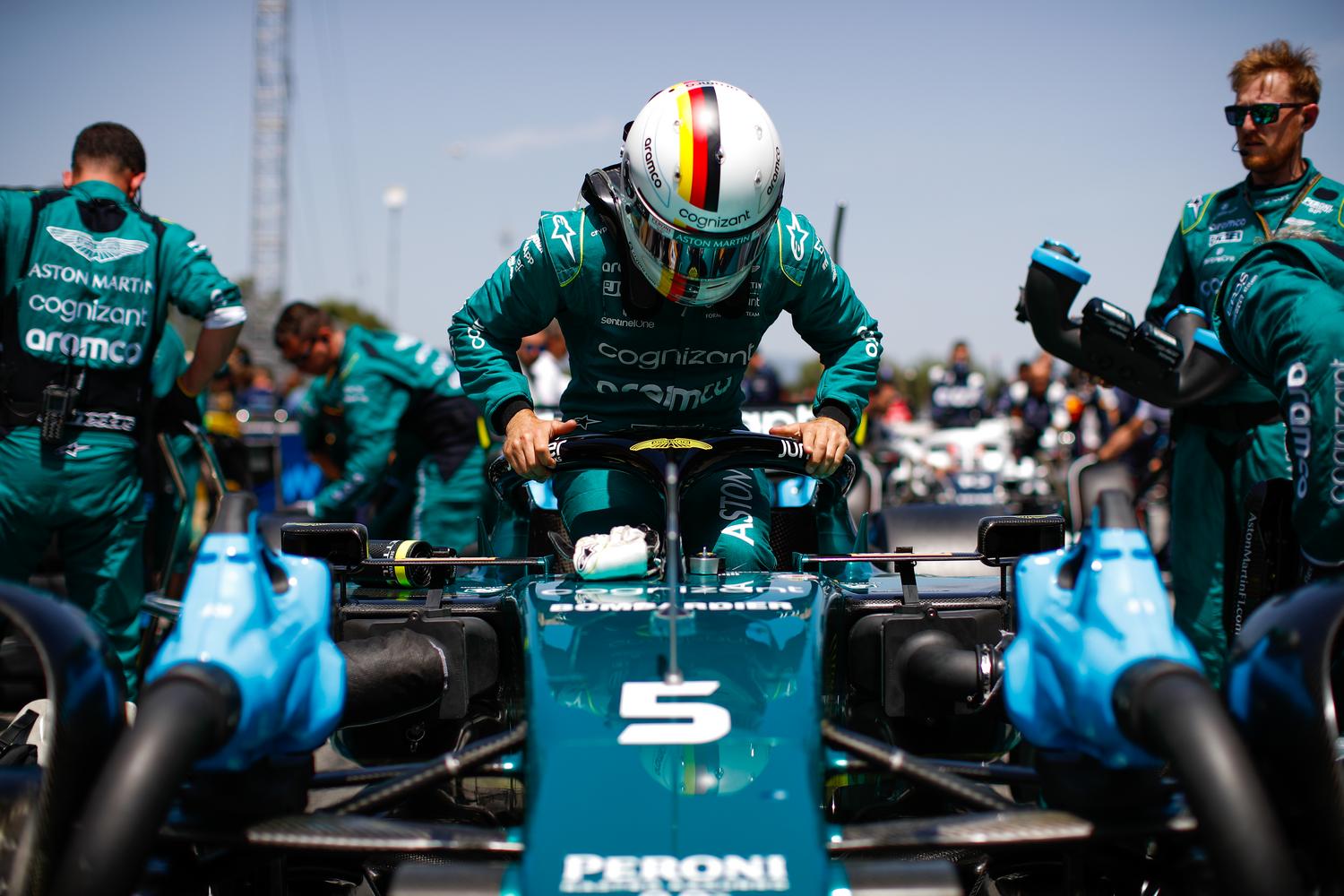 Sebastian Vettel (P11): 6.5/10
The Aston Martin AMR22 looked very different this weekend. While it's yet to find any significant improvement in performance, Sebastian Vettel was relieved to find that the new design had tackled the worst of the porpoising problems the team had been battling since the start of the season. He was a reassuring P8 at the end of Friday practice and still P12 in FP3, so he was disappointed to miss the cut (albeit by the narrowest of margins) at the end of Q1 and have to settle for P16 on the grid. The start of the race went reasonably well, and a two-stop strategy meant a 20-lap first stint which left him briefly running as high as sixth. His stop saw him drop back to P16, and he remained out of sequence with the cars making three stops so he subsequently rose back up to P8 before dropping down to P14 again before slowly rising to the cusp of the top ten by the finish. The car was simply lacking in straight line speed - the Aston's fastest race lap was 1:27.629s, a sluggish 18th in the timings and which Vettel himself compared to Formula 2 qualifying pace. "P11 is not much of a reward but we had a decent race," he said afterwards. "We tried something different by opting for a two-stopper [but] we just lacked a bit too much pace to really be able to attack the points-scoring positions."