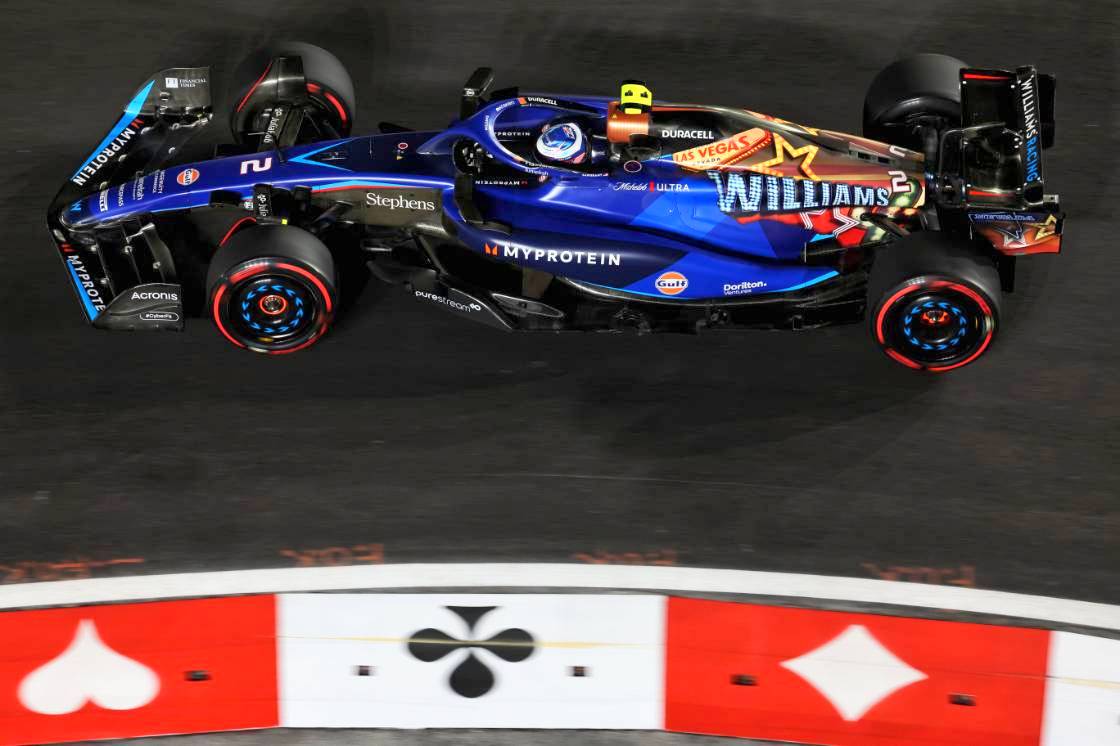 Logan Sargeant (P16): 6.5/10
Getting through to the final round of qualifying and securing sixth place on the grid for the race might - just might - have secured Logan Sargeant his seat at Williams for 2024. It was a great performance by the American on home soil (it might be his rookie season, but this was nonetheless Sargeant's third home race). He took advantage of the fact that for the first time his newbie status didn't matter, as Vegas was a brand new challenge for everyone. The signs of that success had all been there: while he was slowest in FP2, he was third quickest in final practice. When it came to the race he ran in formation behind Alex Albon for the first stint but then the pit stops dropped him out of the top ten. The hard compound proved problematic and the timing of the second safety car was unfortunate, leaving him on worn tyres while others had the advantage of fresher rubber. Finishing so far down will be a real disappointment to him given the potential at the start.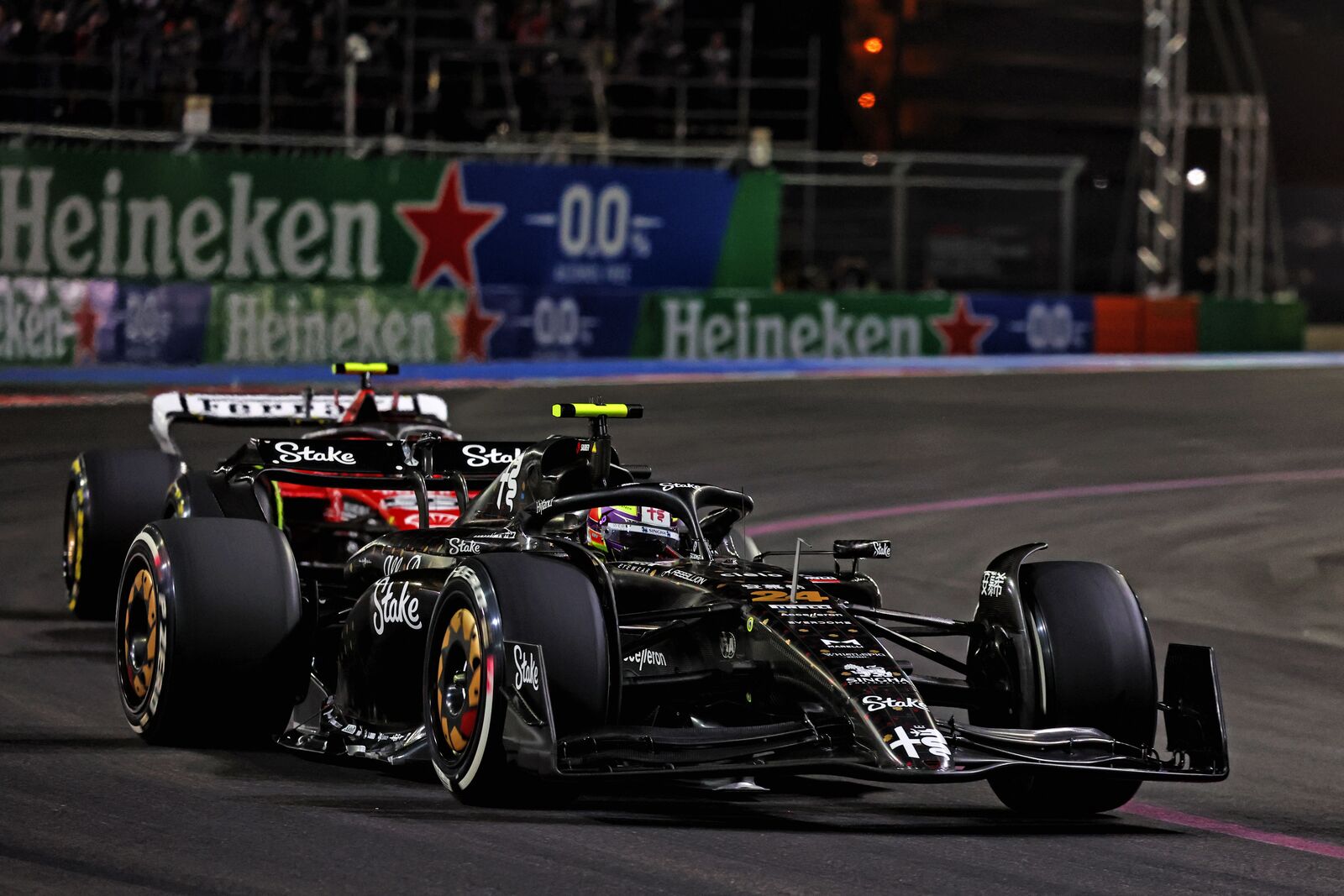 Zhou Guanyu (P15): 5.5/10
Zhou Guanyu never looked as comfortable here as his Alfa Romeo team mate Valtteri Bottas, even if the final classification suggests otherwise. Bottas was fifth quickest in FP2 but Zhou was a distant 18th; the gap closed in FP3 but Zhou was still only 15th quickest. And then in qualifying, Zhou missed the first cut while Bottas made it through to Q3. However the balance of fortune changed at the start of the race where Zhou was able to pick his way through the first corner turbulence that had consumed Bottas. When the safety car came in on lap 7 he was able to pass Daniel Ricciardo for 13th place. Having started on the hard compound, his extended stint saw him continue to pick up positions as others made early stops. He peaked in seventh place on lap 17 but then his tyres were starting to feel their age: the timing of his stop was forced by the safety car for the Verstappen/Russell incident and was earlier than he would have wanted. The mediums he switched to didn't work as well, and he lost positions to both Ricciardo and Kevin Magnussen in the closing laps.