McLaren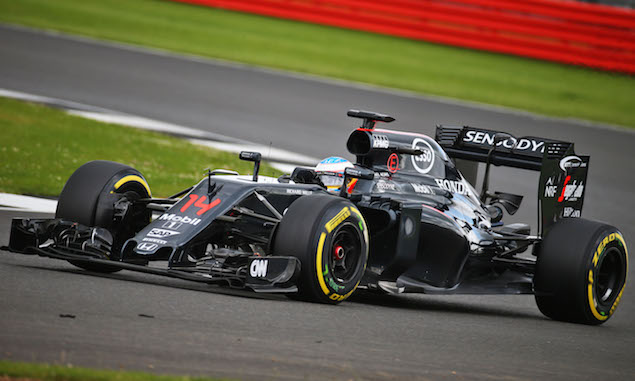 Fernando Alonso - 1st, 1:31.290
Dave Redding, team manager
"It was very pleasing to complete today's test programme, despite the ever-changing conditions posing a challenge for Fernando, our mechanics and engineers. However, the rain allowed us to test a number of different configurations, during which we collected a lot of valuable data to support set-up for the next couple of grands prix before the summer break.
"Today has been a positive day of running and the information gathered from Fernando's total of 105 laps has provided us with the necessary tools to shape tomorrow's programme with Stoffel. The data secured from this test will support both short and long-term development of our chassis and power unit, especially with regard to aero components. Today's long run has also enabled us to put useful mileage on the power unit and ratify data following its latest upgrade."
Satoshi Nakamura, Honda R&D Co Ltd Principal Engineer
"Today's testing was focused on confirming the functionality and data of the intake system upgrade we applied on the ICE for the British Grand Prix. Thanks to Fernando's solid and consistent running, we were able to gather useful data on reliability and performance which will keep our engineers busy tonight.
"We were able to do many laps in both the dry and wet conditions, and everything ran smoothly, so we are happy with the first day of running."