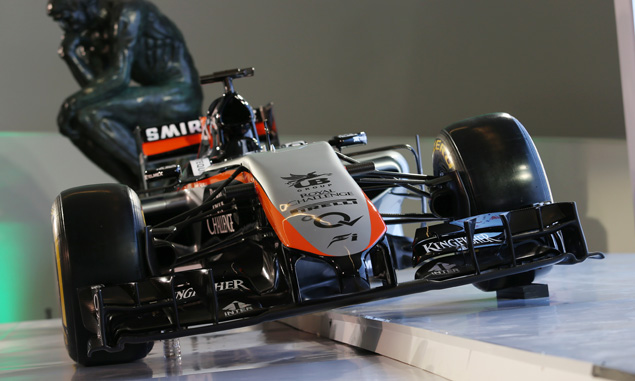 Vijay Mallya has paid tribute to his Force India team at the launch of its 2015 livery, saying the team "truly punches above its weight".
Force India finished the 2014 season in sixth place in the constructors' championship after a battle with McLaren over fifth which went down to the final race of the season. Unable to match the budgets of the likes of Mercedes, Red Bull, McLaren and Ferrari, Mallya said he was pleased the team gets recognition for its achievements as it looks to improve on last year's performance.
"2014 was a defining year for Formula One because of the huge change in the regulations," Mallya said. "We actually had to go back to the drawing board to design a brand new car to comply with those regulations.
"It was fantastic for all of us at Sahara Force India that right through the season with only maybe four races to go we were actually ahead of previous world champions McLaren in the constructors' championship.
"This was acknowledged widely by the international media and motorsport fans as a team that truly punches above its weight. It's nice to know that people acknowledge that we punch above our weight, but I'd like to acknowledge the passion, the dedication, the loyalty of all those working at Sahara Force India. There is a passion in what they do every day in designing, building and racing this car."
Click here to see the full gallery of Force India's 2015 livery launch
Keep up to date with all the F1 news via Facebook and Twitter