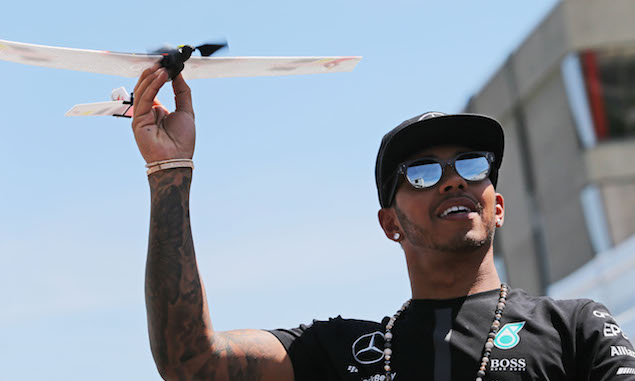 Lewis Hamilton says Mercedes' pit stop error in the Monaco Grand Prix will not impact on how much he trusts the team.
Mercedes called Hamilton in to pit during a late safety car period in Monaco, with the defending drivers' champion having dominated the race up until that point. However, the pit stop dropped him to third place, costing him victory which went to team-mate Nico Rosberg. Ahead of this weekend's Canadian Grand Prix, Hamilton says he won't let Monaco affect his relationship with Mercedes.
"I have full trust and confidence in the team so... We've won, we've had pretty incredible successful together," Hamilton said. "One race doesn't dent the solid foundation that we've got."
And Hamilton says he has already moved on from the mistake as there is little he can do to change it.
"I'm really not going back to Monaco. I've moved on. I don't even have to think about it. I'm literally moving on. I couldn't care less about it, I'm literally focused on... I can't do anything about the past so there's honestly no point in thinking about it. It's about trying to shape the future.
"I've got lots and lots of races to come, lots of improvements that can be made, I've got a great team, got a great car and there's a championship to be won so that's all I'm focused on. Doesn't matter what I feel or had felt or feel now because actually I don't feel anything about. I'm literally thinking about this race, I'm excited, I feel good, I feel fit, I feel strong so all positives."
Click here for technical analysis of the braking challenge at the Canadian Grand Prix
Keep up to date with all the F1 news via Facebook and Twitter