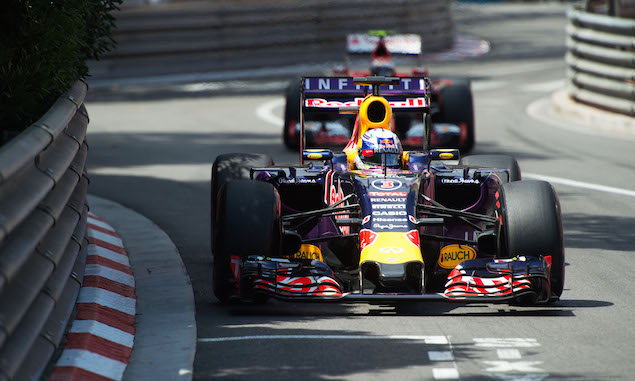 Daniel Ricciardo admits he is concerned to hear Ferrari is updating its engine for the Canadian Grand Prix, with Renault expecting to struggle.
Red Bull was able to challenge Ferrari more closely in Monaco on a circuit where the power unit has less of an impact, with Ricciardo finishing fifth behind team-mate Daniil Kvyat to secure the team's best result of the season so far. However, with Ferrari updating its power unit this weekend, Ricciardo says a podium finish is likely to be even further away.
"It's optimistic if everything runs as it should," Ricciardo said when asked if Red Bull can get close to the podium again. "Mercedes and Ferrari are still too far in front – I heard they had some engine updates this weekend which scares me a little bit. In the perfect world I think they'll be too far in front."
And Ricciardo admits Renault is holding off on taking an engine penalty in the hope of finally having some updates ready when the time comes to use a fifth power unit.
"For me, as far as I know, we're trying to get through this race without any penalties. We're going to try and do our normal programme. For this race on the calculations the engine should survive, I don't think we're over-pushing it if we do a full weekend with it so we're going to keep going now.
"Obviously when we do eventually have to put in the engine and put in the penalty we want to make sure the engine is as updated as possible so when we do take a penalty we have a better spec as well."
Click here for technical analysis of the braking challenge at the Canadian Grand Prix
Keep up to date with all the F1 news via Facebook and Twitter