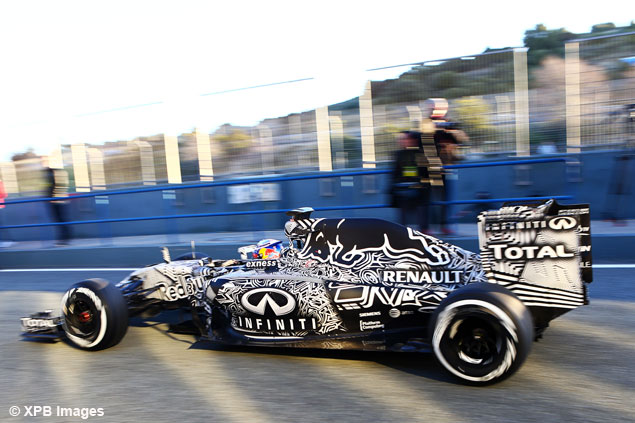 Remi Taffin says Renault was running "only at 80 or 90 per cent" of its potential at the first pre-season test at Jerez.
Ferrari dominated the timing screens at the first test with both Ferrari and Sauber occupying the top two places on each of the four days. Red Bull struggled for mileage due to reliability issues but Renault director of operations Taffin says the power unit was not being utilised to its full potential.
"We've definitely taken a step forward, but it remains difficult to know where we stand compared to our rivals who have also progressed, hopefully not as much as us," Taffin said during an exclusive interview with F1i. "The situation will be clearer in Australia. Right now, we are not running the specifications we'll use in Melbourne.
"We're only at 80 or 90 per cent and will gradually pick up the pace and gain momentum to reach 100% by the season opener. Most developments will have been brought in the early stages of the season, but we'll keep some cards up our sleeves to improve the overall package during the year."
Quantifying that gap in terms of lap time, Taffin said it still represents a substantial chunk of performance.
"In Jerez, I think we were 1.5s off our potential in terms of raw pace, but we had to preserve the power units in order to get mileage. In Barcelona, we'll move more to the performance aspect of the engine and explore its limits."
Feature: A closer look at the Red Bull RB11
Click here for the full gallery of the Red Bull RB11 at Jerez
Keep up to date with all the F1 news via Facebook and Twitter