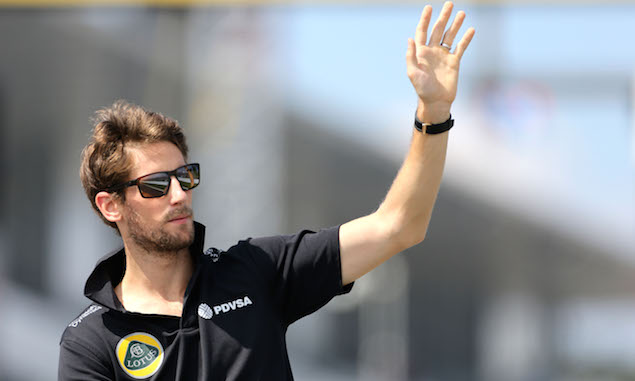 Romain Grosjean says he would like to return to Enstone to become world champion in future, after announcing his departure from Lotus.
The Frenchman has only raced for Enstone-based teams, making his F1 debut for Renault in 2009 before returning to drive for Lotus at the start of the 2012 season. While Lotus is likely to be taken over by Renault ahead of next season - a move which Grosjean admits would have made him stay had it happened sooner - Grosjean is leaving the door open for a return in the future.
"Part of my heart will absolutely always be with Enstone where I've grown and experienced so much over the years," Grosjean said. "I can remember turning up in September 2005 at the front gate, not speaking English and being very shy. Some of the people I met that day are still there.
"I'm turning a new leaf in my book but it doesn't mean that it's the end of the book so why not come back to Enstone one day to become World Champion with the team!
"Leaving Enstone at the end of the season won't be easy… I promised everyone some beers in December when I come to say goodbye to the factory. Until then we've got five races left yet this season and I'm absolutely determined to end my time with the greatest high possible."
And Grosjean says the decision to leave Lotus was not an easy one, having had a number of highs and lows with the team.
"I'm headed to a new team and a new and very different challenge in 2016 - it's true - but it's going to be very emotional for me to leave the team that I've been part of for so long.
"I've worked with Enstone for 10 years, we had ten podiums together and I took part in nearly 80 races… I have to say that the people at Enstone are the strongest group of people ever to keep pushing no matter what the circumstances. I had to think long and hard for the next step of my career."
Time is running out for Toro Rosso, Franz Tost tells F1i
Who said that? Lauda. I SAID, WHO SAID THAT?
Take a look at the technical updates from Singapore and Japan