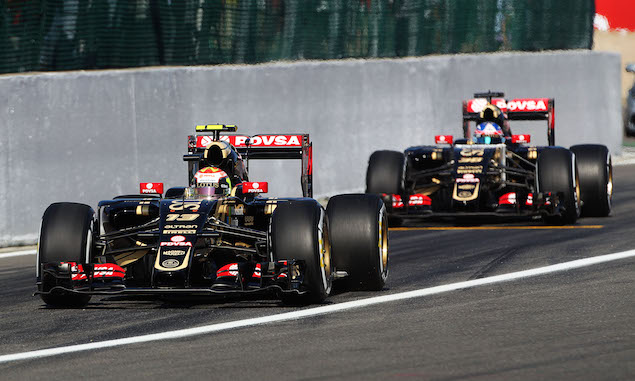 Jolyon Palmer says he has no concerns Lotus might not be on the grid next season, believing the team is "too good" to not be in F1.
Lotus' future remains uncertain after a season hit by financial difficulties and a protracted takeover by Renault. While the team could well become Renault next season, no deal has yet been finalised as Red Bull's future in the sport also remains unclear.
Palmer told F1i he is working on two scenarios to try and secure a race seat at Lotus next year, and asked if he is worried the team may not be on the grid at all, he replied: "No, I don't really have any concerns.
"I think the team here is too good really. Everyone at Enstone is super professional. You've seen it this year, when all the stuff is kicking off there has been a lot of troubles and yet we can still provide a point-scoring car and even a podium-finishing car.
"The facilities at Enstone are very good. I don't see that there's not going to be a team running out of Enstone next year. If the Renault deal doesn't go through then hopefully the Lotus bosses can regroup and do something for next year. If not then there just has to be F1 running out of Enstone really, it's too good an F1 facility and too good a people to let it stop."
While confident in the team's future, Palmer admits he is less sure of the competition he faces to potentially replace Romain Grosjean at Lotus.
"Honestly only what I read in the media, I don't know anything. You guys all seem to put in different names and that's what I know. I don't know, I'm just focusing on doing my best to secure the seat. There are some good drivers around, that's for sure, but we will see what pans out."
Technical analysis: Exclusive pictures of the 2015 Honda power unit
Click here for the F1 drivers' girlfriends gallery
Keep up to date with all the F1 news via Facebook and Twitter