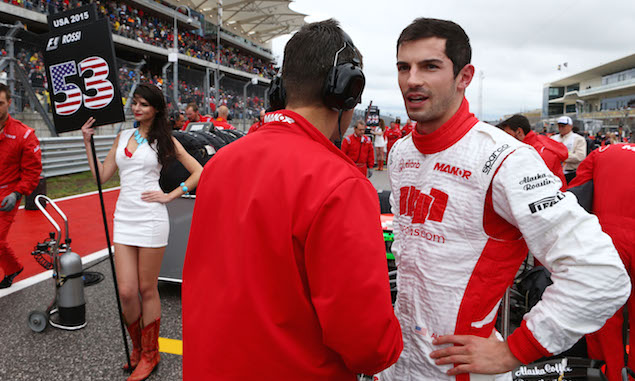 Alexander Rossi says his stock has "gone through the roof" since making his F1 debut at the Singapore Grand Prix.
The American driver made his debut in September after agreeing a deal to race for Manor in five of the remaining seven grands prix at the time. The third race was his home race in Austin last weekend, with Rossi finished a strong 12th having been in the running to score a point late on. Asked if the USGP performance had helped attract more interest from backers and sponsors, Rossi replied: "Oh yeah, massively.
"But to be fair the interest was kind of escalating post-Singapore and post-Japan. Me being in a race seat has kind of changed where I stand in American motorsports and where I stand in this paddock and everything. So it's much easier to try and put a prospect out when you're actually in a race seat versus the potential of being in a race seat.
"So my stock value over the past month and a half has definitely gone through the roof and the interest in the States has skyrocketed as well. So with all those things and having a positive Austin when we had a lot of guests and potential sponsors there, it was a great thing to have happen. Things are looking very positive for next year and we just have to keep going in these next two grands prix and do the best we can."
And Rossi says the reaction to the race has been beneficial in terms of trying to cement plans for 2016.
"Yeah it did, but as I said every race since Singapore has. Singapore did, Japan did, my race in Russia in GP2 did and Austin as well. So everything has been kind of gradually growing and everything has been positive so far, so I think that's all been doing a lot in terms of putting things together for next year."
Chris Medland's Mexican Grand Prix preview
Technical analysis: United States
Click here for the F1 drivers' girlfriends gallery
Keep up to date with all the F1 news via Facebook and Twitter