Sebastian Vettel is the only F1 driver that has no presence on social media, the German driver believing the various platforms are made for entertainment rather than for information.
From society to business, the digital revolution has changed the world, with access to information - and disinformation - now instantaneous and wide spread.
For a driver of any status, Facebook, Twitter or Instagram accounts are tools of self-promotion. Even the quiet non-conformist Kimi Raikkonen has embraced the social media craze, but that hasn't convinced Vettel to jump onto the Instagram or Twitter bandwagon.
"The platforms do exactly the opposite of what they claim," said the Ferrari driver in an interview with Auto Moto und Sport.
"They do not show the real picture. If you have millions of followers, then no photo goes out uncensored.
"Like you think you know people from the television. It's a self-expression stage that makes money. The user does not really learn anything. It falls into the category of entertainment."
"I have no need to communicate. Why should I tell people where I am right now? I do not want to criticize anyone who does it.
"Everyone has the freedom to do what they want, but I'm not part of this race."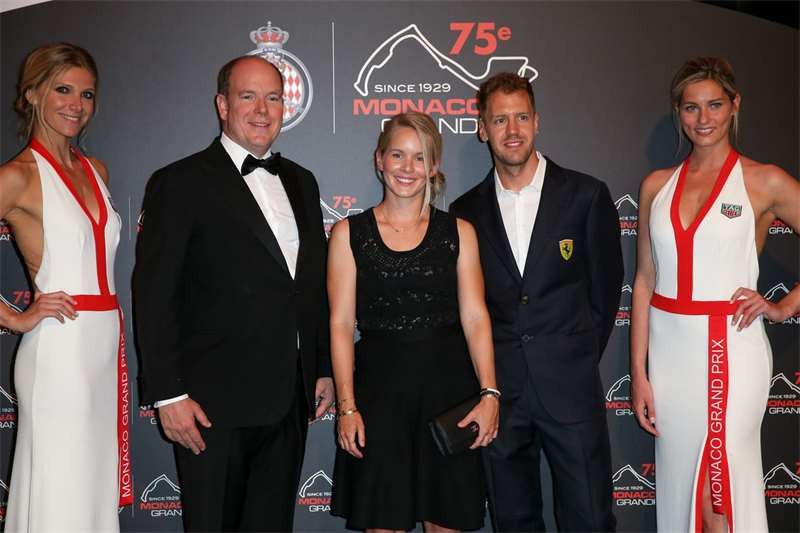 While he shies away from social media, Vettel fully recognizes the overwhelming power of information technology, although he also questions how we will evolve in the digital age.
"In terms of sports, the power of the computer helps us enormously," he added. "Only then can we build these cars as we have them now.
"In general, I am very skeptical about the whole thing. It will be interesting to see how far we end up going.
"In the end, however, everyone has to decide for themselves how much they want to be part of this digital world."
Gallery: The beautiful wives and girlfriends of F1 drivers
Keep up to date with all the F1 news via Facebook and Twitter