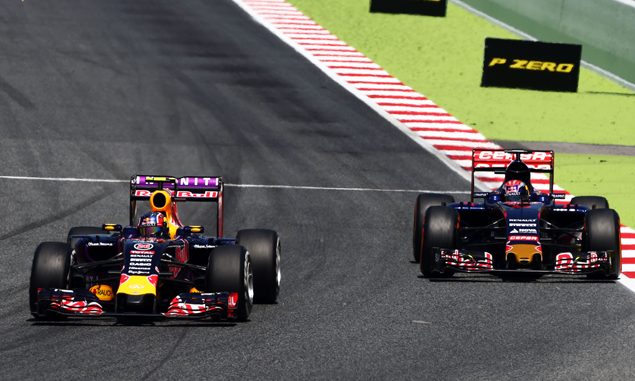 Two-time Formula One world champion Mika Hakkinen says he has been impressed by Toro Rosso phenom Max Verstappen this season, while also lauding Daniil Kvyat's Red Bull debut.
The Dutchman graduated to F1 after only one year of experience in single-seaters and took the sport by storm, securing 10 points-paying finishes with a best result of fourth in Hungary and the United States.
Asked to name his biggest surprise of the season for his latest Hermes blog entry, Hakkinen replied: "It has to be Max Verstappen. He drove impressively and made plenty of breath-taking overtaking moves. The fans really enjoyed watching his aggressive driving style. It has been a long time since we last saw such a special talent coming to F1."
Kvyat had also made his debut at Toro Rosso before his promotion to parent squad Red bull was fast tracked following Sebastian Vettel's departure to Ferrari. Although the Russian experienced a challenging start to his sophomore F1 campaign, he ended up outscoring highly-rated team-mate Daniel Ricciardo.
Hakkinen believes that Kvyat has been able to develop and improve as a driver thanks to his collaboration with the company of former McLaren chief medical officer Aki Hintsa – who used to assist the Finn during his title years (1998 and 1999).
"In my opinion, Kvyat's good results came from working with Dr Hintsa and his team. The young Russian has gained a lot in terms of mental strength and self-confidence. I don't think Ricciardo has been any slower than compared to the previous season."
Red Bull confirms TAG-branded Renault engine
Exclusive pictures of the Ferrari power unit
Use the red tabs on either side of the screen to scroll through more Formula One news and features
Click here for a gallery of the McLaren MP4-X
Keep up to date with all the F1 news via Facebook and Twitter