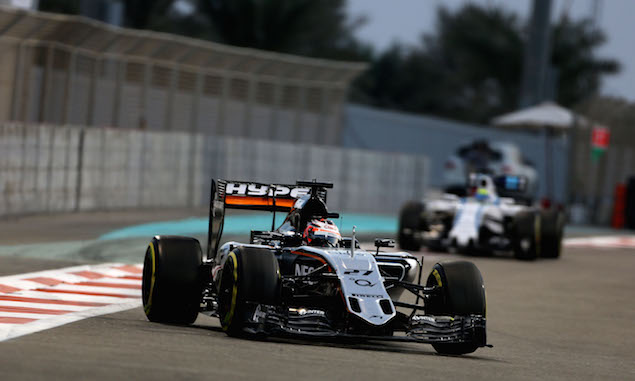 Force India COO Otmar Szafnauer says an improvement in the team's financial situation resulted in the success of the B-spec VJM08.
After a solid 2014, Force India was late launching its car for this year in part due to delays from suppliers, with the result being an underdeveloped car running for just two days at the end of pre-season testing. However, with the team undertaking a major overhaul of its aerodynamic department, it then had to wait to be able to introduce a B-spec car at the British Grand Prix.
Having scored 31 points in the opening eight rounds before the new car was ready, Force India went on to score a further 105 points with the B-spec and Szafnauer told F1i the team was aware of the steps it could make but had to wait for the finances to become available.
"We had the technology and the understanding of what we needed to do to the car to make it go quickly but we struggled over the winter a little bit with being able to realise that from a financial standpoint," Szafnauer said. "So once we were on a stronger financial footing we put that in place and the car performed."
And after securing fifth place in the constructors' championship, Szafnauer says the resulting turnaround in form which saw Force India finish the season so strongly was especially sweet as a result.
"Very pleased, that was our aim and sometimes in F1 you don't understand all the inputs in to making a car go quickly; you have that intention but it doesn't always come off. For us, we've reached our objective."
Eric Silbermann: And the winner is...
Technical analysis - Abu Dhabi
Use the red tabs on either side of the screen to scroll through more Formula One news and features
Click here for a gallery of the McLaren MP4-X
Keep up to date with all the F1 news via Facebook and Twitter