AlphaTauri driver Daniil Kvyat has been given the chance to take his new company car for a spin around Misano on Saturday, as he completed the first laps in this year's 2020 contender.
"Exciting times!" Kvyat told the official Formula 1 website. "I haven't driven an F1 car since Abu Dhabi, so I'm a little hungry."
The AT01 underwent its official shakedown at the Italian circuit, showing off the same white/dark blue livery that proved to be such a hit at the rebranded team's official launch event on Friday evening.
"The new livery is more for spectators," commented Kvyat. "It's important that spectators like it, so hopefully everyone enjoyed it and it will be a nice thing for the fans."
Saturday's track time was not part of an official test, but as a filming session restricted to 100km to get footage of the new car in action to share with sponsors. Even so, Kvyat said it was well worth the time spent back in the cockpit.
"It's important," he insisted. "For me personally I check the car position, how the seat feels inside the car. How the cockpit feels, if the car brakes, accelerates. If it turns left when I turn left, if it turns right when I turn right.
"We check those things and if we tick all the boxes then we can go to Barcelona," he added, referring to the official pre-season test sessions that get underway next week in Spain.
"We will start to get answers from Barcelona onwards," Kvyat said when asked if he felt that the car could be a contender capable of matching those of McLaren and Renault in 2020 for fourth place and 'best of the midfield' in the constructors championship.
Entering the new era 👊

The AT01 turns its first laps 🙌#F1 #AlphaTauriF1 pic.twitter.com/G7mqOU9uU9

— Scuderia AlphaTauri (@AlphaTauriF1) February 15, 2020
This year's pre-season tests have been reduced from a total of eight to just six days before heading on to the first race of the season, the Australian Grand Prix in March.
Kvyat admitted that it was a shame to miss out on two days of track time before then, and speculated whether pre-season tests might soon be a thing of the past altogether.
"I think soon we will just go straight from the simulator to racing," he said. "I'm not a big fan of it honestly - I hope we will get more testing in the future.
"But it's the way it is, and we will just have to be more compact with our testing and try to fit as many useful things as possible into those six days."
"Because the regulations stayed quite consistent, I don't expect it to be a big problem [this year]," he added.
"While the team and the car will have a different look, technically, the AT01 is pretty much an evolution of last year's STR14, which already worked well.
"Having that as a starting point, our aim is to improve it and move forward as much as possible."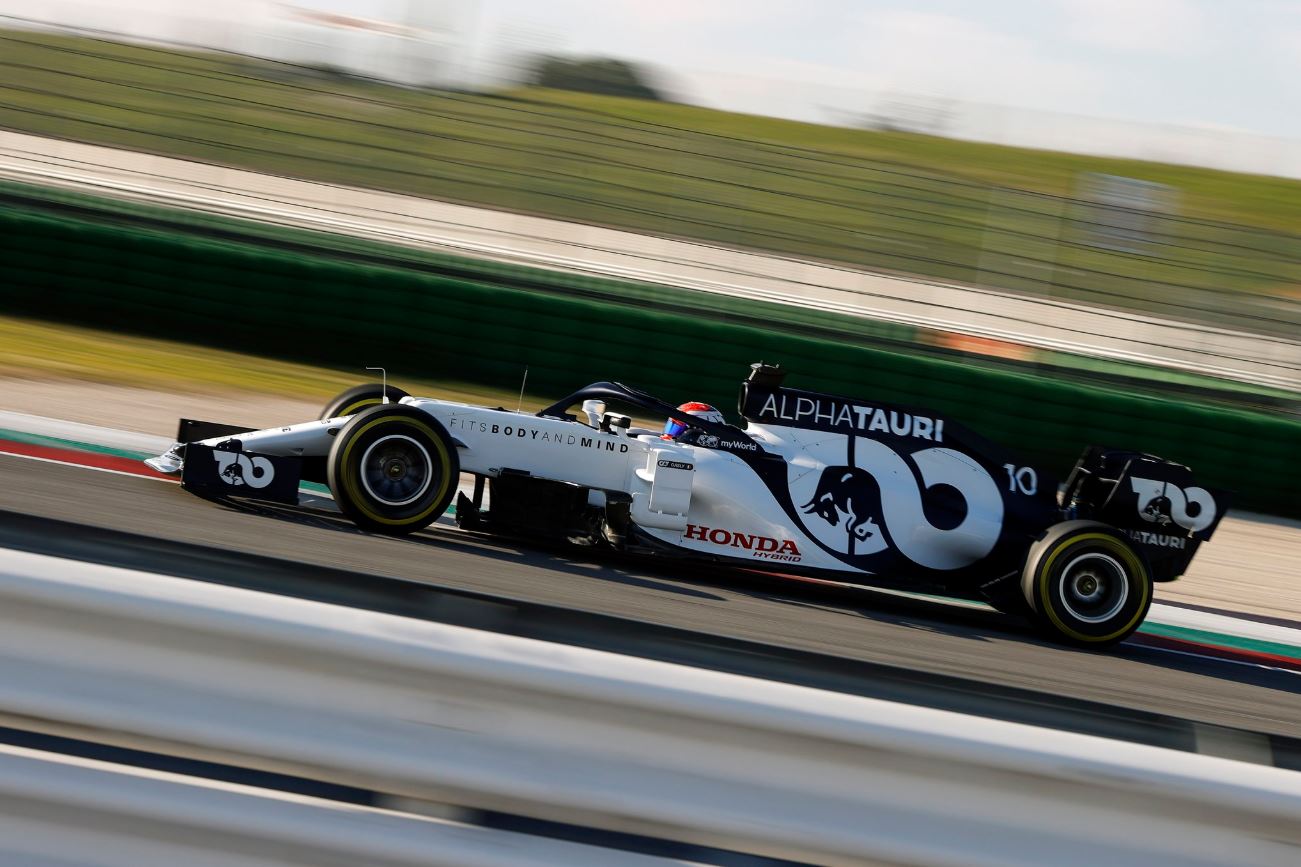 Looking ahead fo the new season, Kvyat said that he wasn't setting any definite goals for 2020. "I wouldn't say I've set myself any specific targets for this year, I want to keep doing what I was doing - but better.
"But there's obviously room for improvement," he acknowledged. "My personal improvement as a driver is to try to get as many good finishes for the team in order to help secure a good position in the [constructors] championship.
"Considering how tight the midfield battle was and not knowing if and how we have all progressed [over the off-season] it's impossible to predict, but I expect a big show on track and we want to be leading the midfield pack.
"We should just try to perform well at every race and that will bring us a strong season, like it did last year.
"2019 was a good year for me, with ten top-ten finishes and a podium finish in Hockenheim, so it's definitely a year to remember," he said, having pulled off a surprise third place in the German GP for the team in its previous guise as Toro Rosso.
"I think it should be a really exciting season, for the fans and for us drivers," he summarised. "With the field being so competitive and so tight at the front and in the midfield, we're going to have some races where there's going to be a lot happening.
"I hope that trend is going to stay, because there may be some opportunities for us to grab some bigger points!"
Gallery: The beautiful wives and girlfriends of F1 drivers
Keep up to date with all the F1 news via Facebook and Twitter