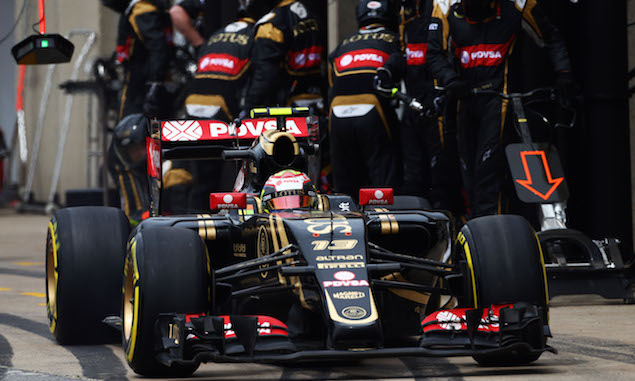 Pastor Maldonado has praised Lotus for the unity shown within the team during uncertainty over its future this year.
Lotus began the year with a relatively strong car but a lack of financial backing meant development during the season was severely limited. With a Renault takeover dragging on for months as the team's future remained uncertain, Maldonado says the way the team continued to work together proved to be its biggest asset.
"I have really really enjoyed working with my crew and we have had quite a few stand out moments among races, strategies and great pitstops – some, seriously fast!" Maldonado said. "Even if we didn't quite achieve what we wanted, there has been a great atmosphere within the whole team, we have really been united and that has been the strongest part of this team."
And Maldonado described the team's ability to still finish sixth in the constructors' championship despite the off-track concerns as an "amazing" achievement.
"It's not been the smoothest of year for the team, for all of us really, but on the other hand we really can say that we've done an amazing job to reach sixth place in the Constructors' Championship given our circumstances. And now, everyone is looking forward, everyone is working hard to make next year as good as it can be."
Renault has announced it will return as a constructor in 2016, with its takeover of Lotus set to finally be completed this week.
Graeme Lowdon exclusive: F1 is all about the passion
Exclusive pictures of the Mercedes power unit
Use the red tabs on either side of the screen to scroll through more Formula One news and features
Click here for a gallery of the McLaren MP4-X
Keep up to date with all the F1 news via Facebook and Twitter