Two former team mates of Sebastian Vettel have said that they fully expect the four-time world champion to bounce back from his current difficulties at Ferrari.
Vettel has been struggling for form in both qualifying and race trim in the opening six rounds of the 2020 F1 world championship.
He finished out of the points in the 70th Anniversary Grand Prix, but bounced back with a gritty one-stop drive in Spain to clinch seventh place after his Ferrari team mate Charles Leclerc retired with an electrical issue.
Vettel continues to look off the pace since the announcement that he would be leaving the team at the end of the year, but Kimi Raikkonen and Daniel Ricciardo both expect the German to get over his current slump.
"I'm sure he's not very happy about how things are going, but that's how it is", said Raikkonen, who was Vettel's team mate at Ferrari from 2015 until 2018.
"I think he's been in the sport long enough to know that sometimes it's like that and to find a way to turn it around," he told Motorsport.com.
"Ferrari is Ferrari and people are looking at those things, for sure the Italians, but I doubt it will affect how he does his job there."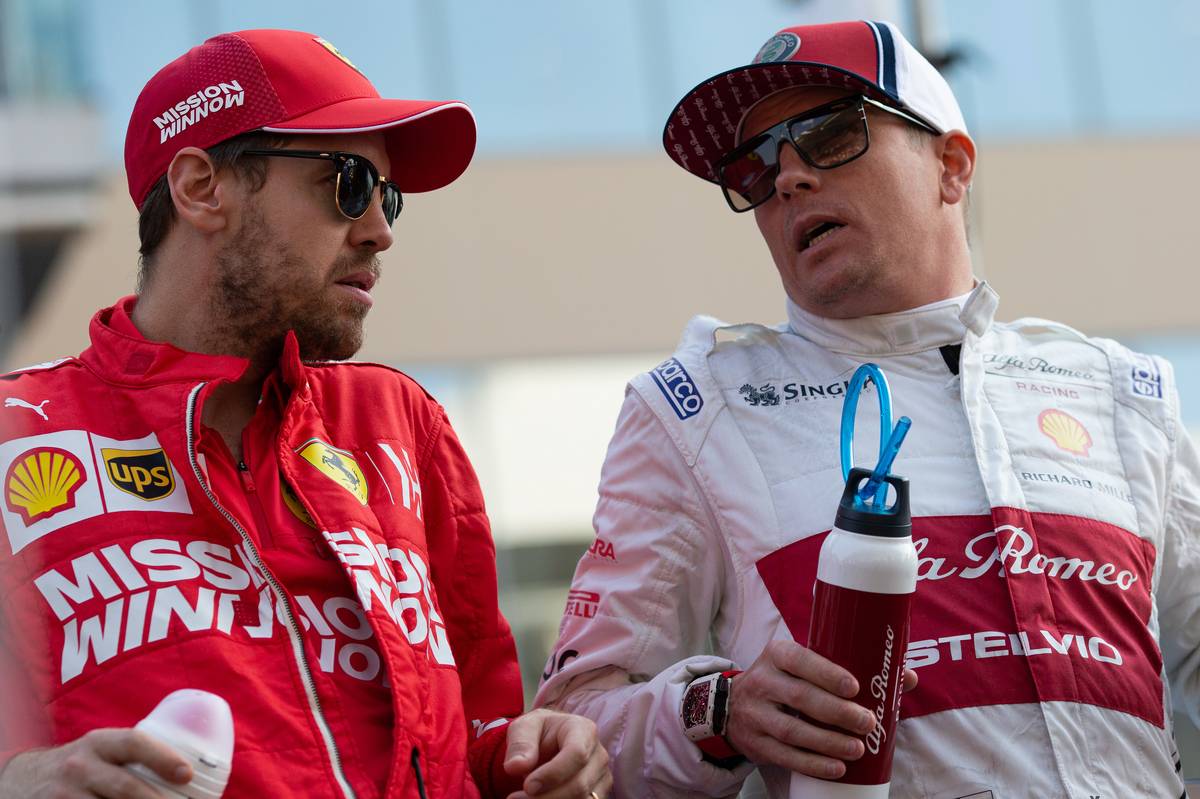 Raikkonen - who won the F1 championship with Ferrari in 2007 and who now drives for Alfa Romeo - said he didn't think that there was anything especially difficult about driving for the Scuderia.
"I never found it any different than any other team," he shrugged. "Obviously if you read all the newspapers it will be a bit more bad, but I never looked at those things.
"Sometimes we had bad times and the Italians can be harsh on you on the media side, but that's how it is. That's how it works in this business."
Daniel Ricciardo had a year alongside Vettel at Red Bull in 2014, and has since moved to Renault. Next year he will be at McLaren - ironically replacing Carlos Sainz, the driver that Ferrari have decided will replace Vettel at Maranello.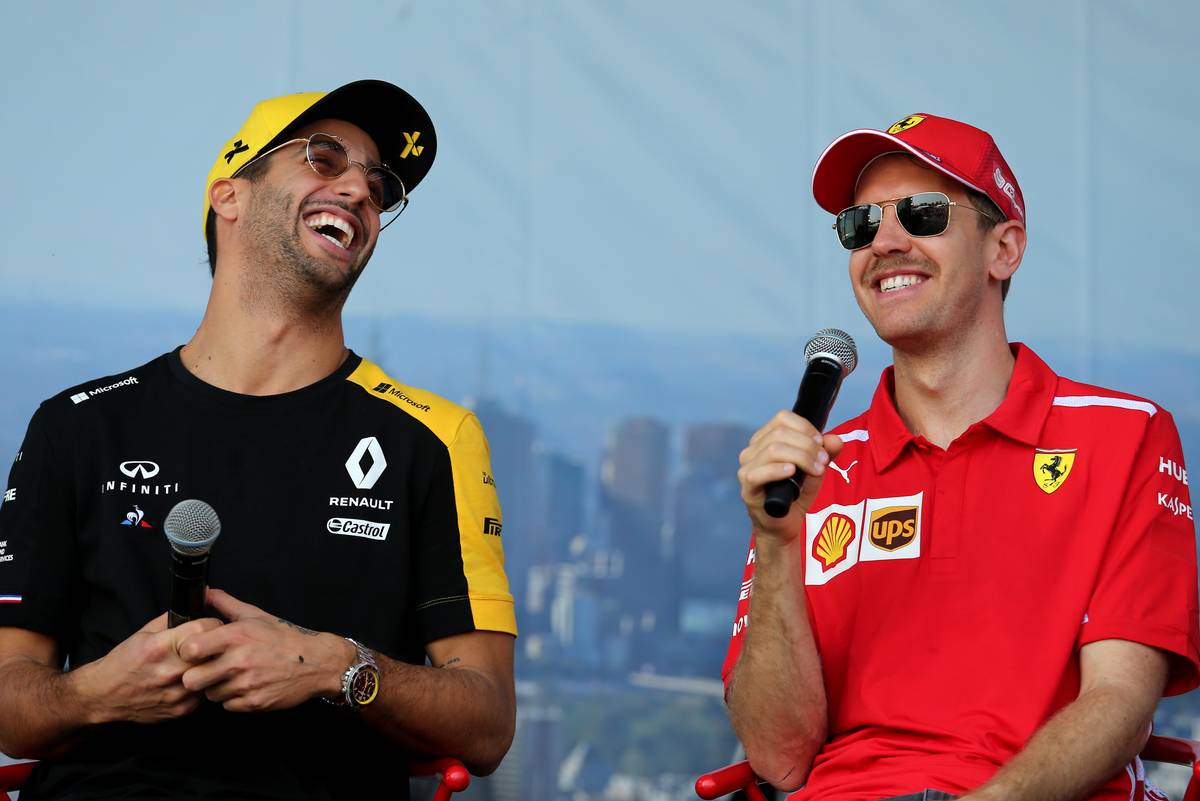 Ricciardo said that he didn't expect Vettel to pack his bags and walk away from the sport at the end of 2020. "He's good for the sport, but that's up to him to answer."
"He's very passionate about the sport, he loves it," said the Australian.
"If he wants to keep doing it and if he believes he can keep doing it at the top level he's shown for the last 10 years, then 100 percent he should stay in the sport."
Asked what he felt might be contributing to Vettel's current problems, Ricciardo suggested: "I think he cares too much, whether it's pure love for the sport or the pride he has in himself.
"He's someone that's going to analyse everything and find a way to improve or find an answer to a question.
"I don't think he's a guy to just walk away from a problem," he added. "I expect him to bounce back, I certainly do."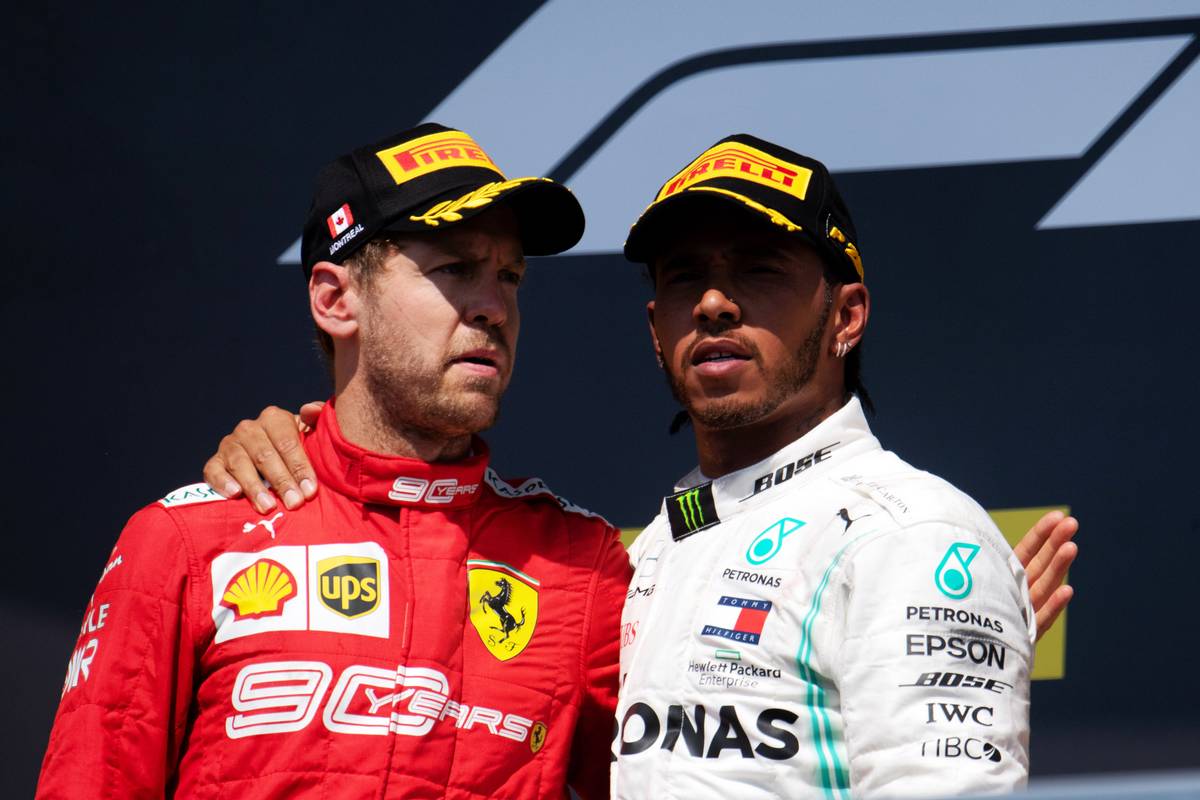 Reigning champion Lewis Hamilton has also spoken out in support of Vettel, saying he empathises with what Vettel is going through since being told he's no longer got a race seat at Ferrari in 2021.
"The way he is pushing and the way he is continuing to try help the team, I think it just shows the great character he has and [his] commitment to racing," Hamilton said this week.
"I hope that something really positive comes up for him moving forwards."
With Hamilton expected to extend his stay at Mercedes alongside Valtteri Bottas, and a return to Red Bull ruled out, Vettel's best option for a full time seat next season appears to be Racing Point despite the team already having two drivers confirmed on long term contracts.
Gallery: The beautiful wives and girlfriends of F1 drivers
Keep up to date with all the F1 news via Facebook and Twitter