Racing Point driver Lance Stroll has been able to get some experience driving at the Autodromo Internazionale Enzo e Dino Ferrari this week, despite a ban on F1 teams testing at current circuits.
F1 will return to Imola at the start of November for the Emilia Romagna Grand Prix. It's the first time that the sport will race there since the 2006 San Marino Grand Prix.
That was long before Stroll's time. Of the current F1 line-up, the only active driver to have raced at Imola is Kimi Raikkonen who finished in fifth place with McLaren in that final GP.
However Stroll has twice competed at Imola in the 2014 Italian F4 Championship. And according to reports this week in the media including PlanetF1.com he's been busy reacquainting himself with the iconic circuit this week.
While F1 teams are not allowed to carry out testing or filming days at circuits on this year's calendar, the reports state that Stroll has found a workaround by getting his hands on an old Prema GP2 car to undertake a private test.
Monza was a Closed Event with fans not allowed into the circuit, but Mugello became the first Grand Prix to open its doors with a limited number of fans socially distancing on the grandstands.
And this week Imola confirmed it has received permission from local authorities to allow 13,147 fans into the circuit for the race. That compares to fewer than 3,000 who were admitted at Mugello.
The race organisers had appealed for a special exemption from the maximum number of spectators currently allowed at national and international sporting events under current coronavirus regulations, by presenting a detailed plan outlining the special protocols that have been implemented to ensure safety.
Stroll has had a roller coaster ride in Italy in recent weeks, scoring a fantastic podium in Monza but then crashing out of the race a week later in Tuscany.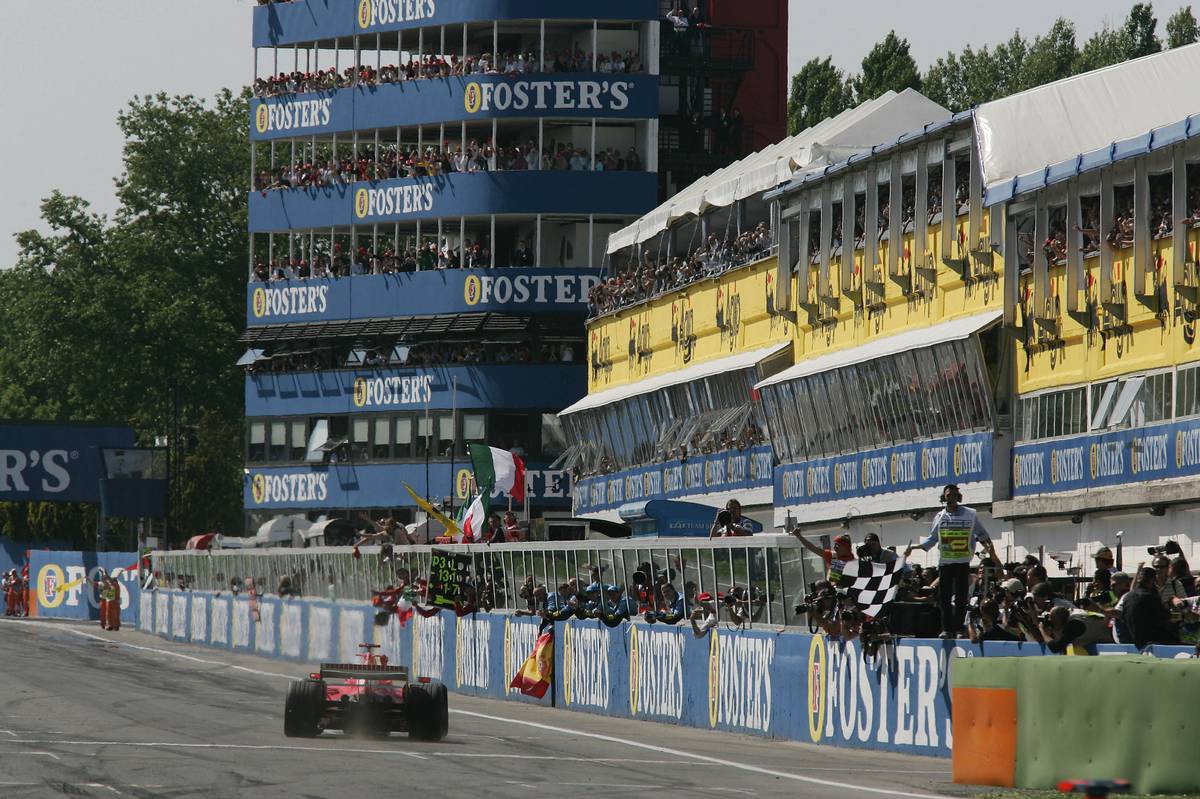 Carbon debris has been blamed for Stroll's violent accident at Arrabbiata 2 while running in fourth place. The damage done to his car in the accident has left the team scrambling to produce enough spare parts in time for the nest race in Russia.
Despite that setback, Racing Point CEO Otmar Szafnauer has praised the Canadian's improvement in 2020.
"Lance is still young and only in his second season with this team," he said. "He's in the ascendancy and enjoying his strongest year in the sport so far."
Szafnauer said that Stroll's current form was the reason why he had been selected to remain at the rebranded Aston Martin team in 2020 alongside Sebastian Vettel, who will replace Sergio Perez.
"He's clearly demonstrating his talent, and is fully deserving of his place alongside Sebastian next year."
Gallery: The beautiful wives and girlfriends of F1 drivers
Keep up to date with all the F1 news via Facebook and Twitter