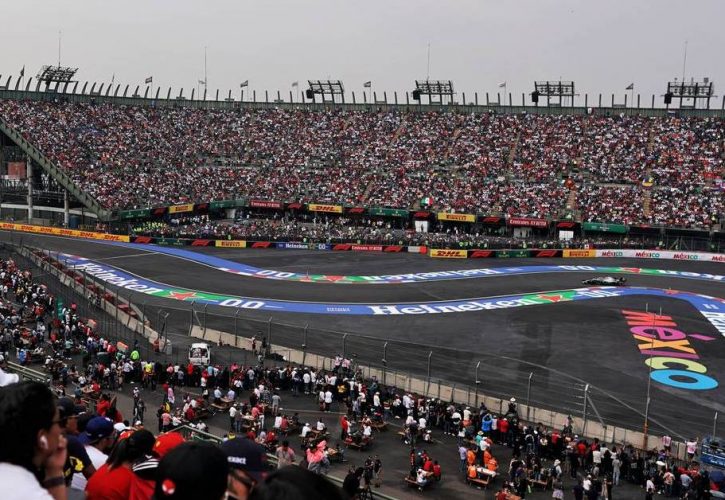 F1's outgoing chief executive Chase Carey says next year's calendar will look "pretty close to normal" after this year's disrupted schedule.
The onslaught of the global COVID-19 pandemic brought the sporting world, including F1, to a standstill last spring, forcing Liberty Media to cancel the first ten races of the 2020 season and rebuild an agenda with a reduced number of events.
By simplifying logistics and supporting local organisers, F1 painstakingly managed to build a 17-race agenda mainly centralized in Europe, bringing back a few old historic venues such as the Nürburgring and Imola, adding new circuits Mugello and Portimão, and including three double-header weekends at the same track.
While F1 has yet to finalise its 2021 dates and venues, fans will be offered a calendar more in line with the sport's 20-race plus norm, according to Carey.
"I think 2021 will probably look a bit more like the calendar we planned for this year," Carey said, speaking on the latest installment of F1's Beyond the Grid podcast.
"We are a global sport and the reality is this year we haven't really raced globally. We've largely raced in the European zone.
"So we want to get back to making sure we have our races in the Americas, we have our races in Asia, we have races spread across the globe. That is important to us as a global sport.
"We have some great historic tracks that are obviously part of our calendar. Tracks like Silverstone, Monza, Monaco, Spa.
"So, certainly historic European tracks are an important part of the sport, but I think you'll see a more balanced set of events across the globe on the 2021 calendar."
While Carey anticipated a "normal" calendar for next season, the F1 boss admitted the schedule would remain conditional upon the state of the coronavirus pandemic in the various countries hosting F1 events.
"Clearly we're later in the process because the issues around 2020 we've really only recently resolved," he said. "So all of those things have created delays in getting it out.
"But we're going to plan for a 2021 calendar that looks pretty much like a normal calendar, like the calendar we would've planned in January.
"What we don't really know is what will be the state of COVID next year and how we navigate through it.
"We're planning for events, we're planning to have fans, we're planning to have a season that I don't know that I'd say is 'normal', but certainly gets us back to normal, closer to normal on that track."
Gallery: The beautiful wives and girlfriends of F1 drivers
Keep up to date with all the F1 news via Facebook and Twitter