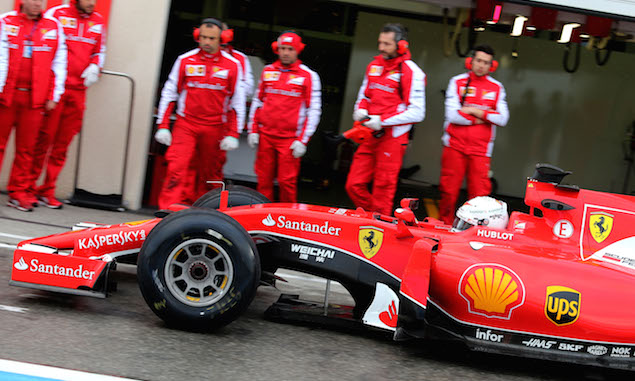 Sebastian Vettel has urged Ferrari not to get too fixated on the result of the Australian Grand Prix following targets from Sergio Marchionne.
Ferrari president Marchionne has challenged Ferrari to be "the team to beat" at the first race of the 2016 season as he looks to close the gap to Mercedes following three victories last year. However, with a record 21 races planned for this season, Vettel has played down the importance of winning the first round.
"It's natural that we all want to win - the team is quite big, there's a lot of people and if you ask everyone, I think [they all agree] our target is to win," Vettel is quoting as saying by Motorsport.com during the Pirelli wet tyre test at Paul Ricard.
"But we know it's very ambitious, we know that the gap has been quite big last year. I think we did a good job over the season to come closer. This year we have some changes and we will have to see - obviously the testing is crucial to start on the right foot and then we go from there.
"But Australia is one race from 21. If you win there, it's great, if not - you try to finish as close as possible to the top step and collect as many points. And after that it's a long year."
Vettel took all three of Ferrari's victories in 2015 as he finished third in the drivers' championship behind Mercedes pair Lewis Hamilton and Nico Rosberg.
Force India winter diary part three - Sporting Director
1982 French GP: A French touch of clash...
Key dates for the 2016 F1 season
Keep up to date with all the F1 news via Facebook and Twitter