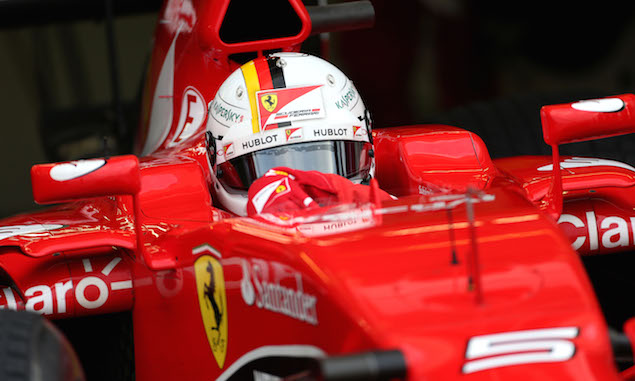 Sebastian Vettel says Ferrari should not get carried away even if it feels like it has a chance of closing the gap to Mercedes in 2016.
Last season saw a major improvement from Ferrari which resulted in it finishing second to Mercedes in the constructors' championship. While there remains a large gap to close, president Sergio Marchionne has already said Ferrari aims to be "the team to beat" at the first race in Melbourne, and Vettel - who was cautious regarding Marchionne's aim - has urged the team not to make predictions before the start of pre-season testing.
"We don't need our president to tell us we must win in Australia, as that is something we should already know," Vettel said. "We all want that and we know that the gap with Mercedes last season was large before we closed it. Something has changed and we will see how things are after testing, but we shouldn't make proclamations at this time."
And Vettel is keen to play down the importance of the opening race of the season with a record number of races ahead.
"The development of the new car continues and we will certainly try to win in Melbourne, or earn as many points as possible. Given there are 21 races, if someone asked me whether I would like to win right away or if I would rather win the title, well there is no comparison."
Scene at the Pirelli wet tyre test