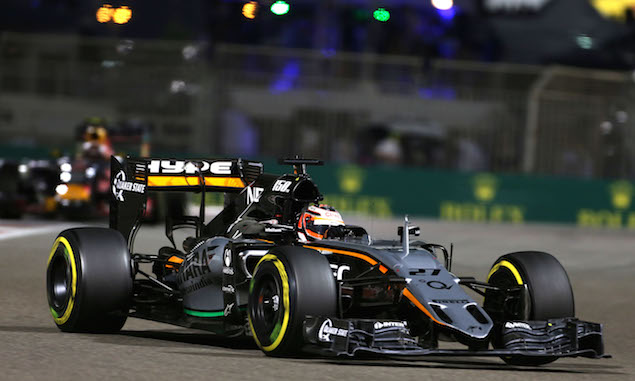 Nico Hulkenberg says he wants to attack in 2016 in order to make it his "best year in F1".
The German enjoyed a successful year outside of F1 in 2015 as he won the Le Mans 24 Hours driving for Porsche, but was beaten by Force India team-mate Sergio Perez in the drivers' championship. Still to score a podium - something Hulkenberg admits annoys him - the 28-year-old says he is highly motivated for the new season.
"I'm hungry," Hulkenberg told Auto Motor und Sport. "I want to attack. And I want 2016 to be my best year in F1. There is no reason why Force India should not look to build on the good performance we have shown since last year when we put the B-spec version of the car on the road."
However, while hoping to see progress from Force India, Hulkenberg is wary of the potential for a number of other teams to improve this season.
"Since one can speculate a lot, we need to focus on ourselves and do our homework. And we must work on the weaknesses that we still had last year. That's what we've done in the winter time. Therefore, I am confident.
"We are also clear that there a number of potential rivals who can be a tough nut to crack: McLaren when it gets more power from Honda, Toro Rosso with Ferrari engines, Red Bull anyway. Also Haas F1 I guess from the beginning will be strong. Our approach should perhaps be that we aim to be at the level of Williams."
Feature: How to fuel success in F1
F1i exclusive: Tost "more than positive" about Toro Rosso drivers