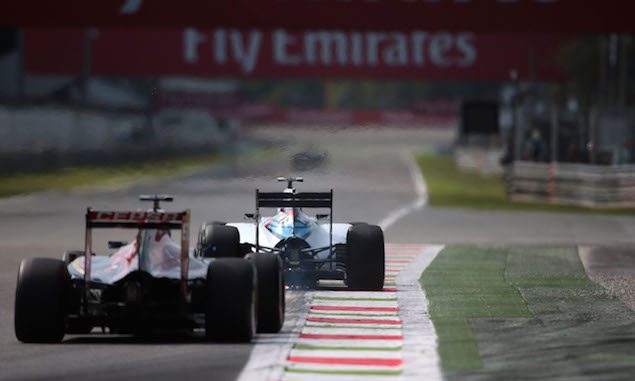 Toro Rosso technical director James Key says engine parity would be an obvious way to improve racing in F1.
New regulations planned for 2017 have been debated for a number of months, with concerns the original brief of faster and more aggressive-looking cars could be detrimental to the racing itself.
While talks are ongoing regarding next year's regulations, Key says the racing is always improved by having a closely-matched field from the front to the back and believes parity in terms of engine performance would help achieve that instantly.
"It's how close the cars are on the grid," Key told Sky Sports. "If you have a grid of 22 cars covered by a couple of seconds, you get tons of racing.
"Some circuits encourage this - Bahrain in 2014 was an absolutely cracking race. If you look at the qualifying, the front to the back was some of the closest it's ever been because that type of stop-start track brought that grid a little bit closer together and then the strengths of people's cars play out in different ways.
"So the thing that makes it most exciting is to have less of a gap from front to back, which means you've got less performance differences and it's more down to the driver - and to achieve that one of the things you need is engine parity."
The power unit token system is set to be scrapped in 2017, while there are no longer any areas which are unable to be developed in an attempt to provide engine manufacturers with a better chance of catching Mercedes.
Christian Horner - The race of my life
Force India winter diary part five - Car build
Key dates for the 2016 F1 season
Keep up to date with all the F1 news via Facebook and Twitter