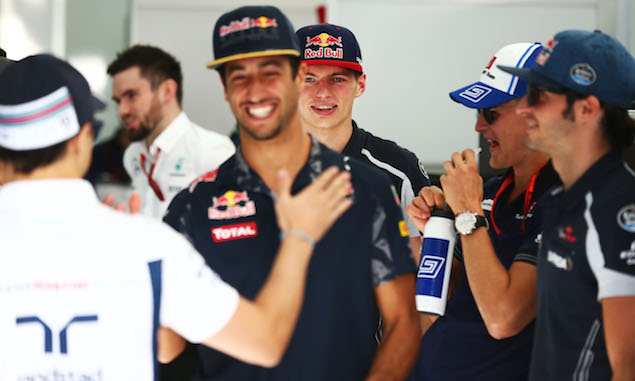 FIA president Jean Todt and race director Charlie Whiting say F1 drivers have always been able to be involved in decisions regarding the future of the sport.
A letter from the Grand Prix Drivers Association [GPDA] - which was backed by all the drivers - ahead of the Bahrain Grand Prix called for the governance structure in F1 to be changed, with the drivers claiming their concerns are not listened to. However, Todt says he has actively encouraged the drivers to speak to him about what they want to see from F1 in future.
"The public letter was not directly sent to the FIA president," Todt said. "Nevertheless I answered to the drivers in a private letter. I invited them anytime to speak with me at their best convenience.
"I would not be against [a driver representative on the F1 Commission]. We have a sponsors representative, we have engine representatives but it has not been very popular to invite them. But they have any access they want to communicate. So for me the place is the working groups, who are talking about the detail of the regulations - sporting regulations, technical regulations - and the door is open.
"If they say to me 'We want to come but we don't get the authorisation', believe me they have the authorisation to come. It is more than that, I am even asking. I'm very much interested to know what the feelings are they have when they follow a car, because of losing downforce or losing grip from the tyres. It's something I think we need to learn from the drivers.
"So they must express that. They can write as much as they want, but they don't need to write to express their view in those specific bodies."
And Whiting says the drivers are given plenty of opportunities to be involved in any of the meetings shaping future regulations.
"When Jean says the door is open to the drivers, it's more than open," Whiting said. "They are actually invited. They are sent agendas for the meetings and they are invited to every technical and every sporting meeting, so it's a little bit more than leaving the door open."