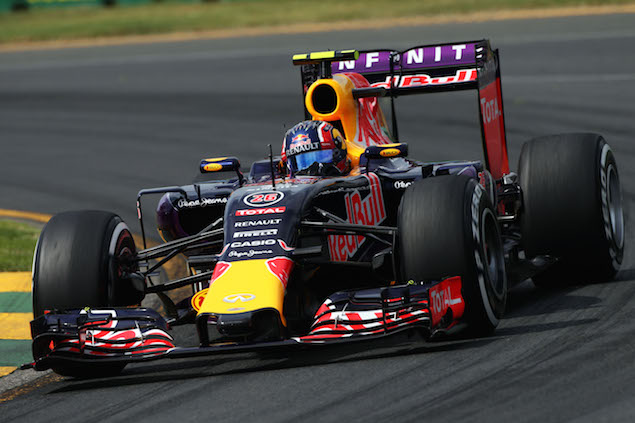 Franz Tost thinks Daniil Kvyat's promotion to Red Bull in 2015 came too early, with the Russian demoted back to Toro Rosso ahead of this year's Spanish Grand Prix.
Having graduated to Formula One with the Faenza-based outfit in 2014, Kvyat delivered a strong rookie season though his more experienced team-mate Jean-Eric Vergne outscored him 22-8.
Sebastian Vettel's surprise departure to Ferrari led Red Bull to elevate the former GP3 Series champion alongside Daniel Ricciardo at Milton Keynes.
"This was originally not planned," Tost said of the decision at this week's FIA Sport Conference in Turin. "Originally we thought that Sebastian Vettel would stay there and then of course Daniil Kvyat was the next driver, and they promoted him.
"Ideally, maybe it would have been better to stay for one more year at Toro Rosso. But the circumstances in those days demanded this.
"Afterwards, everybody is more clever, but we must not forget that Red Bull Racing is a team who is fighting for championships. To fight for championships you need experience."
Kvyat acquitted himself quite well against Ricciardo in their first season together at Red Bull, outscoring the Australian 95-92 and securing a maiden podium finish in Hungary.
However, a scruffy start to his 2016 campaign - despite another podium in Shanghai - combined with Max Verstappen's meteoritic rise at Toro Rosso convinced Red Bull to have both drivers swap seats before heading to Barcelona.
Since then, the Dutchman has become the youngest ever race winner in F1 history while Kvyat has appeared quite shaky though he showed an improvement in Baku last weekend.
"I think Daniil did also some very good races [at Red Bull]," Tost added. "Please don't forget his third position in China [this year]. Certain circumstances caused the change from Red Bull Racing to us."
Scene at the Grand Prix of Europe
Grand Prix of Europe - Driver ratings
Keep up to date with all the F1 news via Facebook and Twitter