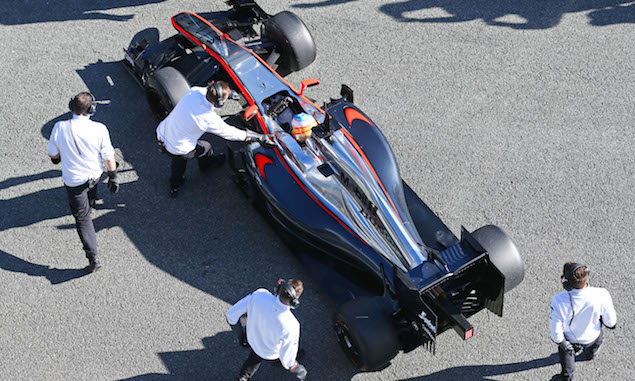 Fernando Alonso says he'll "be at 100%" for the Malaysian Grand Prix as he trains to return to racing.
The double world champion will sit out the first race of the season in Melbourne on doctors' advice following an accident during the second pre-season test which left him hospitalised for three days. Kevin Magnussen will replace Alonso, who also missed the final test in Barcelona as a result.
With McLaren saying it is confident Alonso will be able to return to racing in Malaysia, the Spaniard has tweeted that he is training to be prepared for the physical demands of the race at Sepang.
Keep working good ..... 30 min bike, 30 swim, 30 gym. Malaysia is one of the most demanding races, and we will be at 100%!

— Fernando Alonso (@alo_oficial) March 6, 2015
Rumours persist about Alonso's condition following the accident, with the Spanish newspaper El Pais claiming he thought it was 1995 when responding to questions from doctors in hospital.
Click here for the latest technical upgrades before Melbourne in pictures
Keep up to date with all the F1 news via Facebook and Twitter