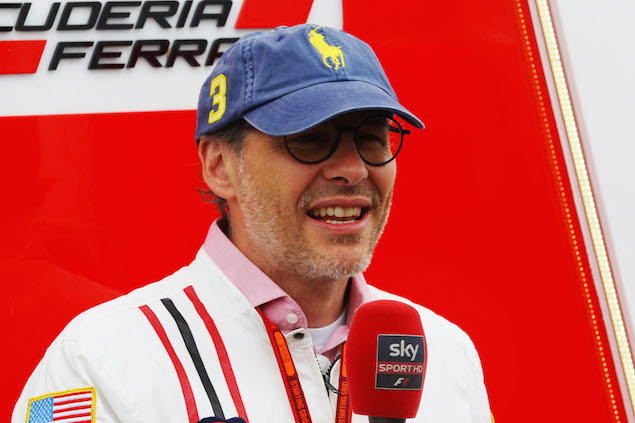 1997 Formula One world champion Jacques Villeneuve says he would relish the opportunity to have another go at racing in Formula E, after his first foray into the all-electric series proved to be short-lived.
Having signed with Venturi Grand Prix ahead of the 2015/2016 campaign, Villeneuve only took part in the first three rounds before leaving the Monegasque outfit following a disappointing start to the season.
The Canadian, who became the first former F1 title winner to compete in the FIA's zero-emission category, was not able to set the FE stage alight amid technical issues, lack of pace, and costly crashes that limited him to a best result of 11th.
"It was just a shame that there wasn't time to build anything up, that's all," Villeneuve told the official Formula E website. "That was a bit disappointing, but that's just the way life goes.
"Before the season started I spent a lot of time working with the team working on different ideas – electronics, steering, dampers, everything – using all the experience I had from Indycar on this type of track – bumpy and close walls – and it looked like it was on its way up.
"But obviously it was frustrating to not get the results when we had the pace. But that's the way racing goes, there are good days and bad days and sometimes the whole season can be full of bad days, sometimes you can't control all of this."
Despite the trials and travails of his maiden FE spell, Villeneuve says he is keen to try his hand at the series again.
"I would love to come back. The racing was fun, the tracks were great in parts – in Malaysia the track was awesome – the championship is professional and there's a great bunch of drivers. It was a worthwhile experience and it would be great to have a proper shot at it."
Chris Medland's 2016 Hungarian Grand Prix preview
Technical snapshot - Silverstone
Closing the gap? 2016 constructors points progression
TECHNICAL: Under the skin of the Mercedes W07
Keep up to date with all the F1 news via Facebook and Twitter