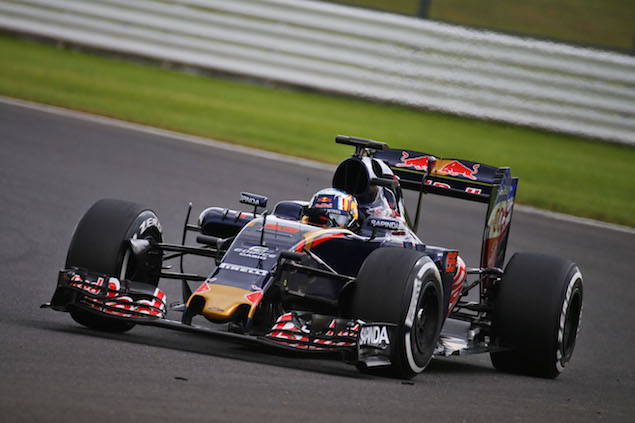 Carlos Sainz thinks his Toro Rosso STR11 "should be strong" at this weekend's Hungarian Grand Prix, with the Spaniard looking to make it three point-scoring finishes on the trot in Budapest.
Sainz, who has already been confirmed at Toro Rosso for 2017, is delivering a strong opening half to his sophomore campaign, having logged seven top-10 appearances across the first 10 races of the season.
"I enjoy racing in Hungary," the 21-year-old said. "Just like they did in Austria this year, the circuit in Budapest has also been resurfaced, so all our references will have to be reset.
"I also think that our car should be strong here, so I'm looking forward to the weekend."
Describing a lap around the Magyar venue, Sainz added: "Turn 1 is a medium-speed fourth-gear corner and it's important to get a good exit out of here.
"You arrive at Turn 1 at high speed, so you need to brake hard – from 300 to 80kph in about 80 metres. You then get to Turn 2, where you always experience some understeer, which makes it difficult to turn the car into the corner.
"Turn 3 should be flat in qualifying and Turn 4 is a very high-speed completely blind corner taken in 6th gear. Turns 6 and 7 form a very slow chicane, followed by a medium-speed and then a high-speed one. So this is a section formed by three chicanes that progressively get quicker and our car should be good here.
"The last three corners of the circuit are difficult, all in third gear. The second sector is the most interesting and enjoyable one to drive."
Chris Medland's 2016 Hungarian Grand Prix preview
Technical snapshot - Silverstone
Closing the gap? 2016 constructors points progression
TECHNICAL: Under the skin of the Mercedes W07
Keep up to date with all the F1 news via Facebook and Twitter