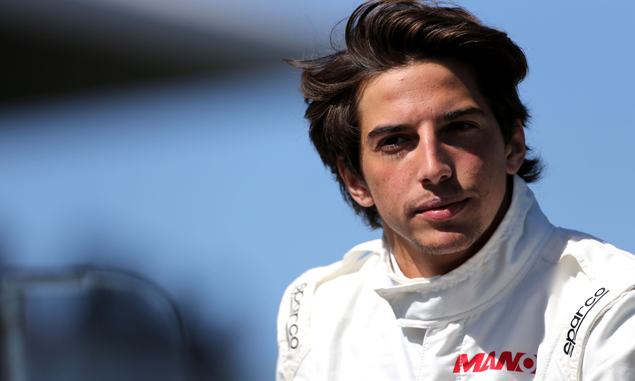 Roberto Merhi will get another opportunity to make his Formula One debut after Manor announced they would retain the Spaniard for this weekend's Malaysian Grand Prix.
The Formula Renault 3.5 race winner was scheduled to start his first grand prix in Australia after he was confirmed alongside fellow Caterham refugee Will Stevens. However, both drivers could not partake in the action Down Under following a raft of issues that confined the ex-Marussia squad to its garage.
Having already committed to another FR 3.5 campaign with Pons Racing, Merhi's deal with Manor is believed to work on a race-by-race basis with the British team electing to keep the 24-year-old on its books for Sepang.
"I'm very excited about the prospect of making my F1 debut in Malaysia," said Merhi. "Obviously Sepang is a challenging environment, so I have been doing all I can on my side to prepare for that to be able to manage the heat and humidity.
"The last race weekend was disappointing for everyone in the team, but I know how much work has gone into getting us fully operational again and it will be great for everyone to finally see wheels turning."
Team-mate Stevens, who made his grand prix debut at last year's season finale in Abu Dhabi, is equally thrilled to finally get some track time with his new team in 2015.
"It's great to be heading to Malaysia in the knowledge that we are in a different place to our situation in Melbourne," said Stevens.
"Sepang is a fantastic and very technical track, so it will be a good test of our package. I'm really excited about being able to begin the development programme and to start to understand what we have and where we are in relation to the competition."
Click here to learn about a key Mercedes power unit change in 2015
Keep up to date with all the F1 news via Facebook and Twitter