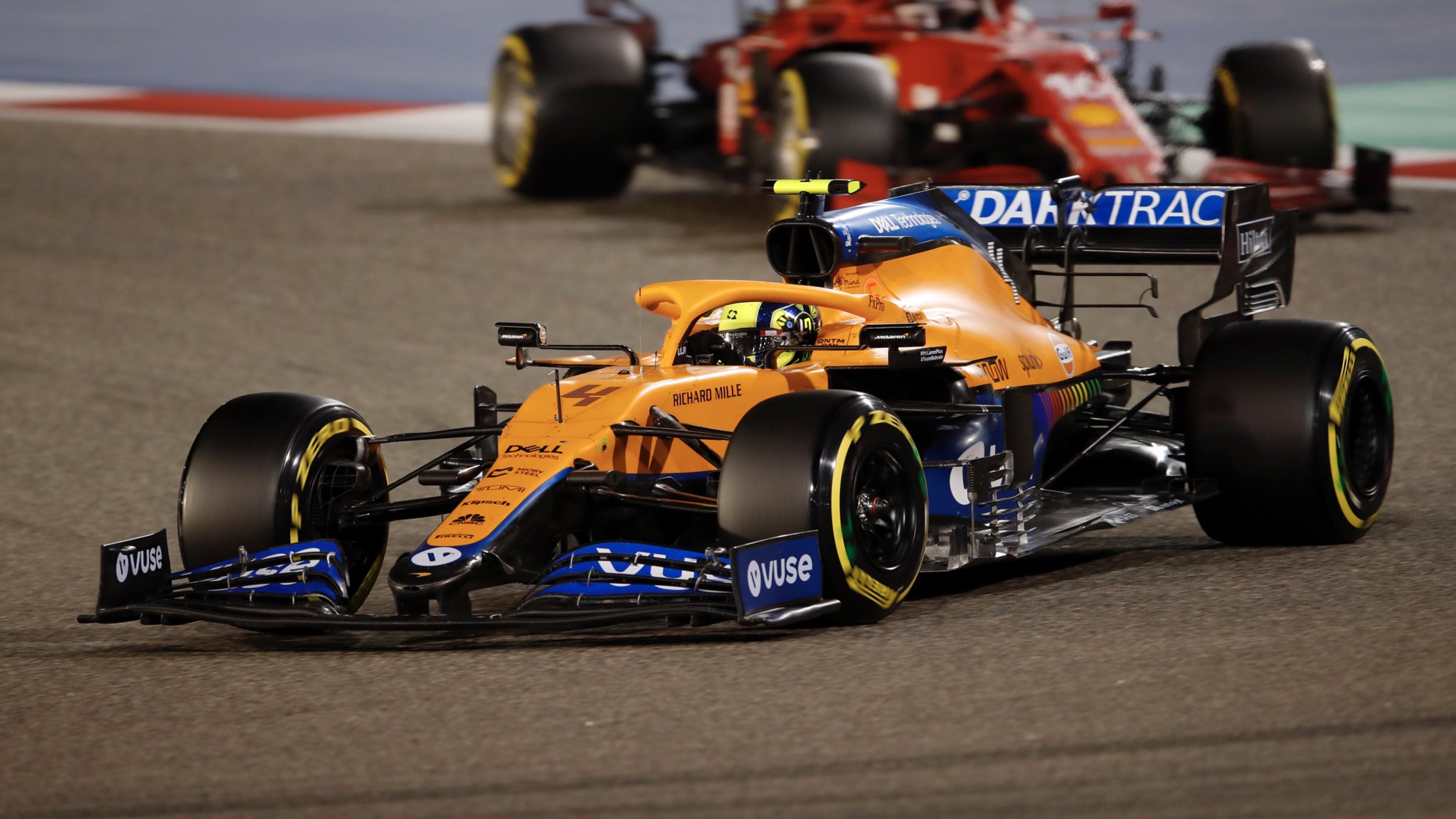 Lando Norris (P4, 12 pts): 9/10
Third fastest in FP1 and second quickest in FP2, Lando Norris was the star of Friday's practice sessions. Nonetheless he insisted that no one should be getting too excited McLaren's prospects in the race. He and new team mate Daniel Ricciardo went on to qualify within half a tenth of each other (the Aussie annoyingly just getting the edge), but it was the race where Norris finally shed his self-deprecating cover and took the battle first to Ricciardo and then to Charles Leclerc to pick up fourth place by lap 9. That's more or less where he stayed for the rest of the afternoon as he went on to pick up 'best of the rest honours' behind the leading Mercedes and Red Bull drivers. It has to be as much if not more than the team were hoping from Norris in the first race of the season, and an indication that the 21-year-old is coming into his own now that he's no longer in the shadow of Carlos Sainz and free to show what he can do against an experienced racer like Ricciardo.
Valtteri Bottas (P3, Fastest Lap, 16 pts): 7.5/10
For the last two seasons, Valtteri Bottas has come out on top in the season opener with his Mercedes team mate Lewis Hamilton having a slower start to the new campaign. But this time around it was Bottas who looked somewhat undercooked compared to both Hamilton and Max Verstappen. He blamed a 'defensive' strategy from the team which left him with little to do other than to act as a spoiler to the Red Bull: while he wasn't explicitly acting as Hamilton's wingman, it did seem that the Mercedes plan was more about maximising the reigning world champion's chances of victory rather than giving Bottas an equal shot at success. Maybe his turn will come, but the fact that the Finn spoke out with his complaints immediately after the race suggests that his calm shell might finally be starting to crack. That could be the very thing that needs to happen to galvanise him to title success - or it may signal the beginning of the end of his time at Brackley. Based on his showing this week the jury is still, out but his time is getting short.