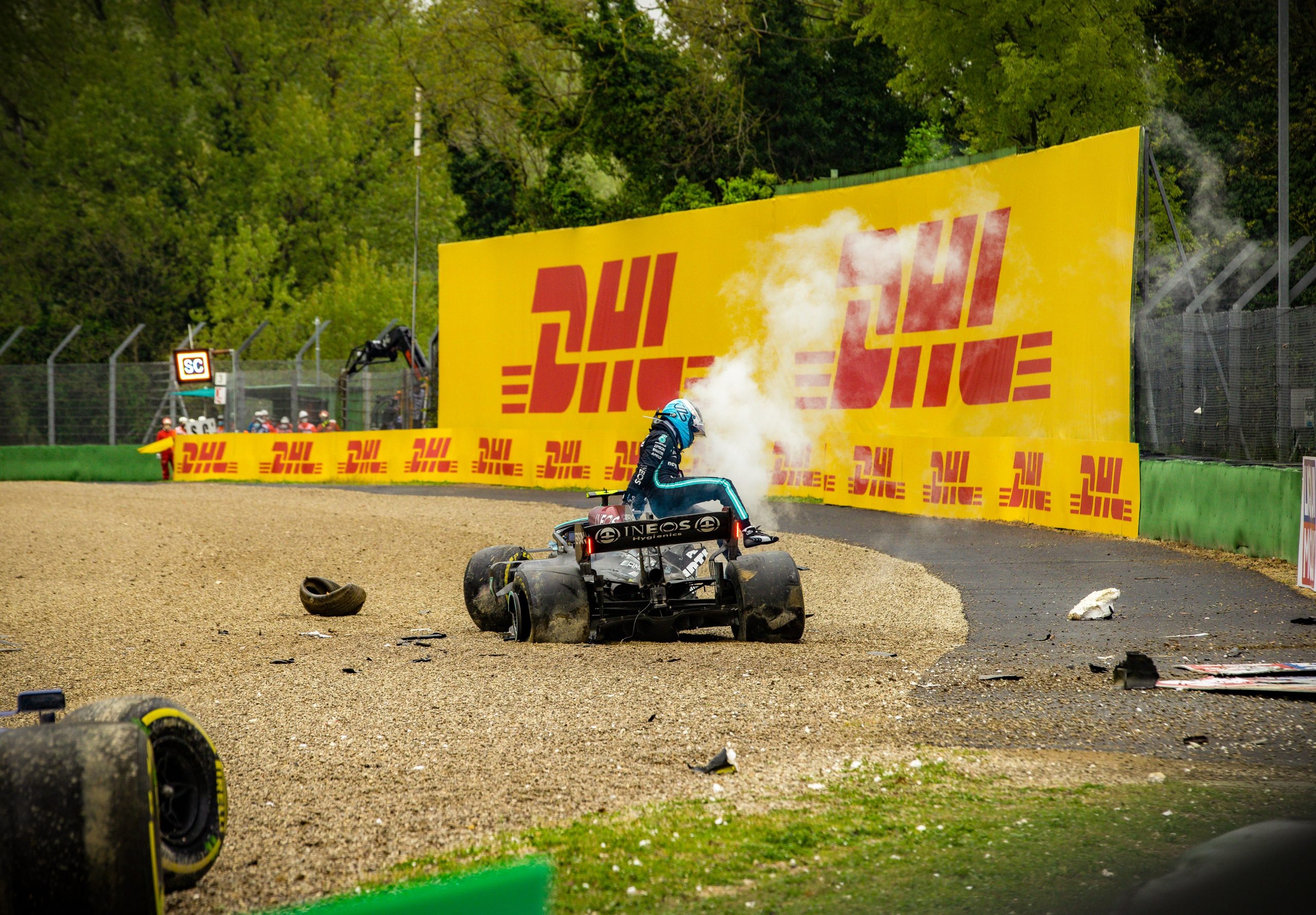 Valtteri Bottas (Retired, Lap 31): 5.5/10
It was very much a weekend of two halves for Valtteri Bottas, who was in fine form on Friday and topped both practice sessions ahead of his Mercedes team mate Lewis Hamilton. If he slipped down to eighth on Saturday morning it didn't seem to be a matter of any concern, and he picked up in the start of qualifying where he had left off the previous day by going fastest in Q1. But that proved to be the tipping point: after that it was as though the car (and/or the driver) simply lost its mojo. Bottas was perplexed to find himself stuck in eighth place on the grid after qualifying half a second off the pole pace. Any hopes that he could correct this situation in the race soon evaporated: he lost two places at the start and then failed to make any forward progress over the first half of the race. His pace was so poor that it even frustrated George Russell in a Williams who tried a rash move that Bottas parried - and which ended in contact that wrecked both cars. The stewards appeared to feel that both men were equally responsible, but Bottas should never have been that far down the running order in the first place.
Nikita Mazepin (P17): 4.5/10
If you got points for spinning then Nikita Mazepin would be in an absolute class of his own. While it would be easy to blame it all on the rookie, it's no secret that the VF-21 is a handful and would be a challenge to even the most experienced and skilled driver on the grid. Mazepin was quicker than his team mate Mick Schumacher in FP1 but then sank to the bottom of the timing screens for the rest of practice, and would have been dead last on the grid too had not Yuki Tsunoda binned his AlphaTauri early in qualifying. Strangely given the tricky wet conditions that were catching out absolutely everyone on Sunday, Mazepin seemed if anything more composed in the situation and had few scares, other than his first lap clash with Nicholas Latifi which we're pleased to say was absolutely not his fault. However there's no getting away from the fact that he remained planted at the back of the field for the entire afternoon. He and Schumacher trundled over the finish line two laps down meaning that they were even beaten by a car that had already retired from the race. On this evidence it's going to be a very long season for the Haas newbies...