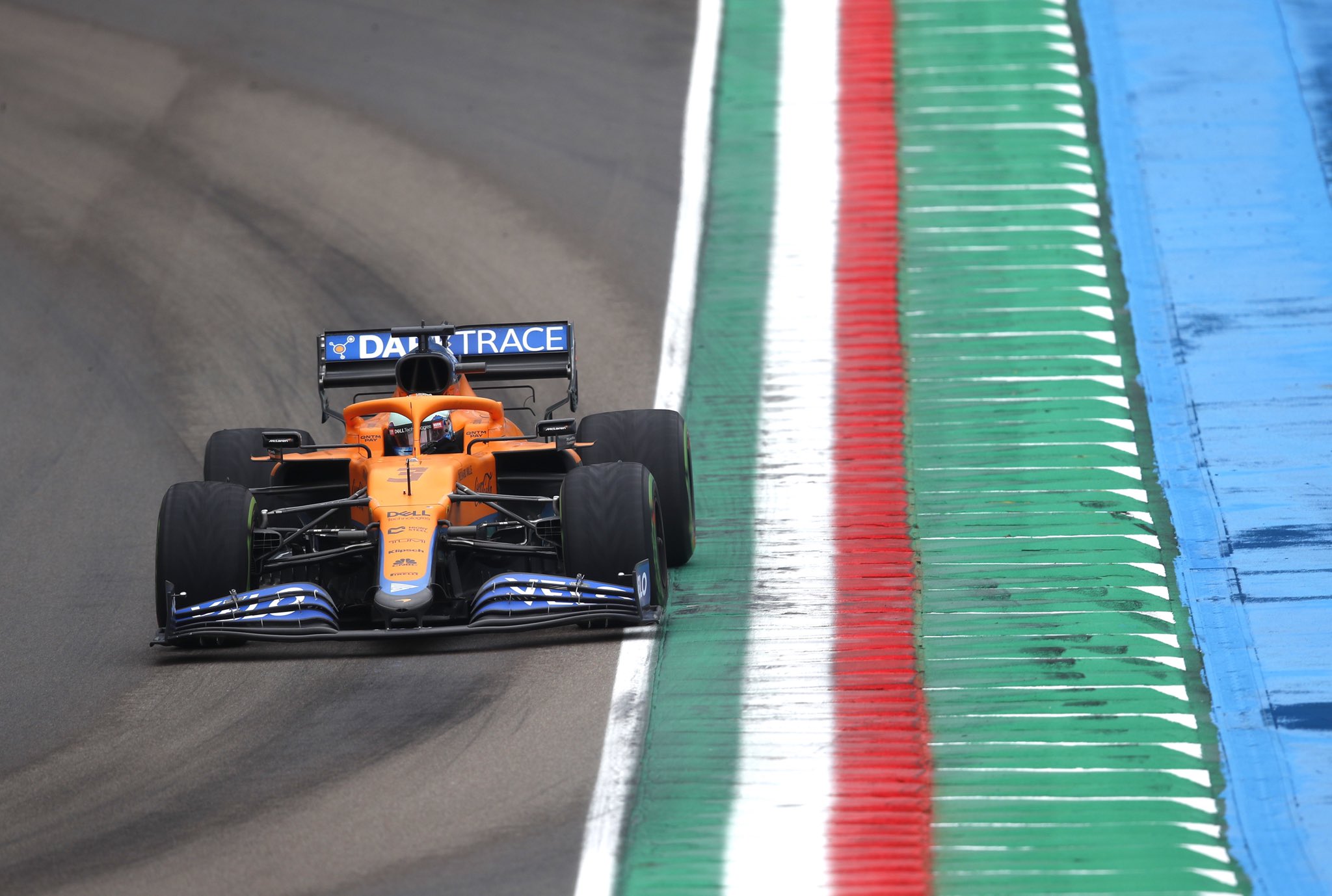 Daniel Ricciardo (P6, 8 pts): 7.5/10
Given that this was only his second outing for McLaren and the first in inclement conditions, sixth place was a strong result for Daniel Ricciardo in Imola even if he did end up being outshone by the eye-catching achievements of his young team mate Lando Norris. Both men had a rather quiet Friday and Ricciardo was still only 13th fastest in final practice, but getting through to the final round of qualifying didn't present much difficulty and he even finished ahead of the Briton after Norris had his best Q3 lap time deleted for exceeding track limits. When it came to the race, Ricciardo had the better start of the pair and jumped up to fifth by the time the safety car was scrambled for Nicholas Latifi's early accident. However, by lap 16 he was being hounded by Norris who despite a poor start was now clearly the quicker of the two McLarens. Ricciardo to his credit acceded to a request from the pit wall to let Norris go by and the way that Lando then took off confirmed it had been the right call. The Aussie had no complaints about the team tactics as he got his head down and focussed on the immediate task of bringing his own MCL32M safely home in the points amidst battles with Carlos Sainz, Lance Stroll and Pierre Gasly in the latter half of the race.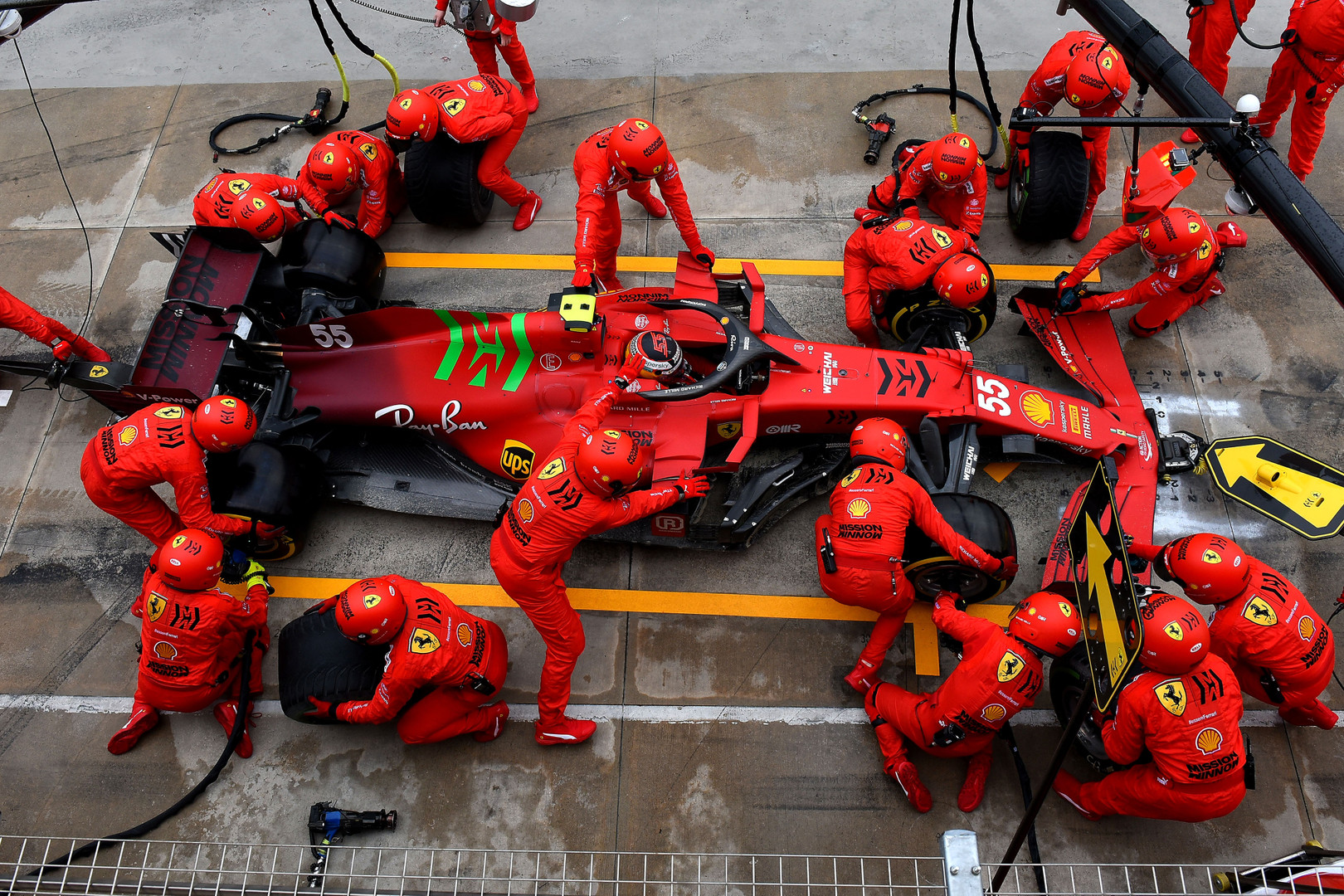 Carlos Sainz (P5, 10 pts): 8/10
Both Ferraris put in a strong showing in practice at Imola and were in the top ten in all three sessions, with Sainz pipping Charles Leclerc in FP2. It was a bit of a surprise, then, when Sainz missed out on making it through to the final pole shoot-out round in qualifying and had to settle for 11th place on the grid. The inclement weather on Sunday even voided his advantage of a free choice of tyre compound for the start of the race. But Ferrari had factored in the conditions with their set-up and the SF21 looked feisty from the get go in the race, with Sainz leaping up to eighth place on the first lap and then engaging in early battles with the likes of Lando Norris, Pierre Gasly and Lance Stroll. By the time the race was red flagged he was up in fifth place, and while Lewis Hamilton's recovery inevitability cost Sainz a spot on lap 50 he'd also had the satisfaction of taking a place away from Daniel Ricciardo, the man who'd replaced him at McLaren over the winter. Sainz described it as "a very solid race", and getting both cars in the points was just the sort of result that Ferrari was looking for at this early stage to the season.